Introduction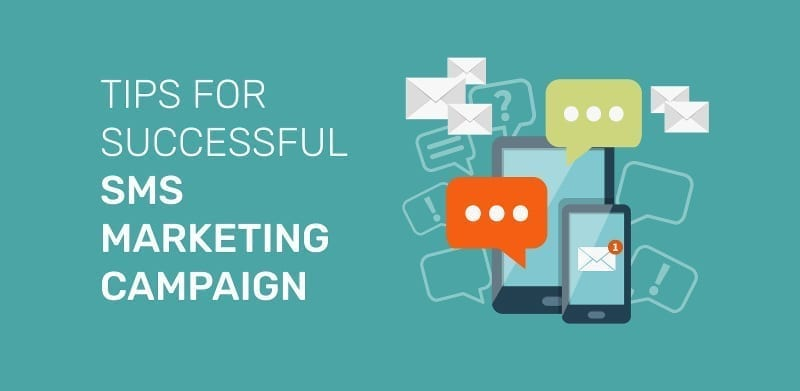 SMS marketing is a great way to reach out to customers and promote your business. It can be incredibly effective when done correctly, but it can also be easy to make mistakes that will ruin your campaign. Here are 10+ popular SMS marketing campaigns that you can take inspiration from to create an impactful and successful SMS marketing campaign of your own!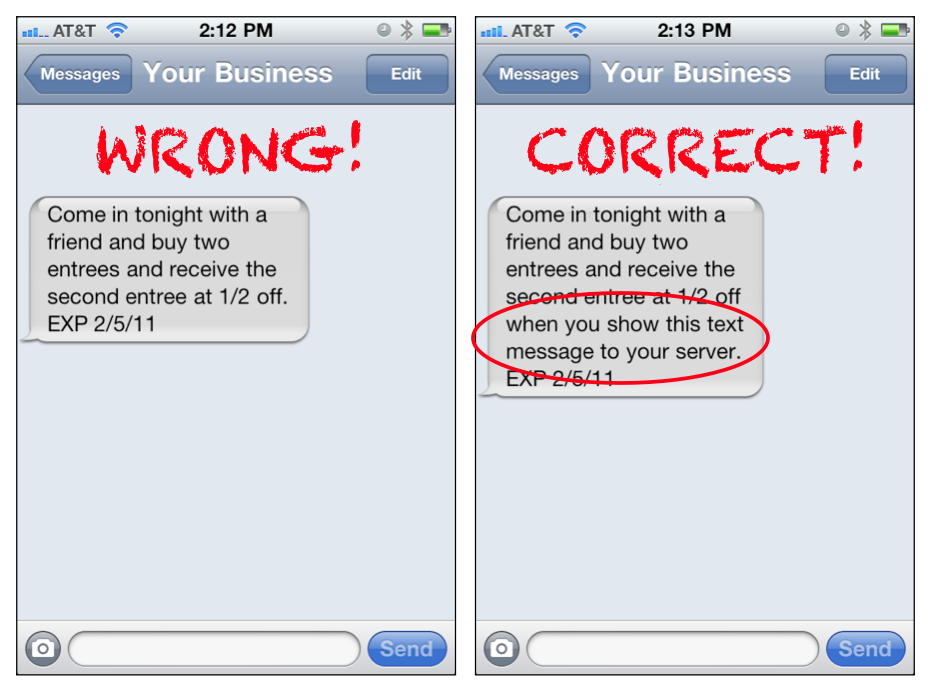 10+ All-Time Inspiring Success Stories of SMS Marketing Campaigns
49.1% of respondents said that flash sales and time-sensitive promotions would encourage them to opt into a business's text messages.

[SimpleTexting]
1. American Express – Serve
One of the most successful SMS marketing campaigns was run by American Express. They used the campaign to promote their Serve prepaid debit card. One of the things that made their campaign so successful was that they offered a free $10 credit to new customers who signed up for the card. They also sent out promotional texts with special offers and discounts to their existing customers. Overall, the campaign was very well-received and helped to increase sign-ups for the Serve card.
2. Taco Bell – Doritos Locos Tacos
Another successful SMS marketing campaign was run by Taco Bell. They promoted their Doritos Locos Tacos by sending out texts that included a coupon for a free taco. This campaign was so successful that it reached to wider masses with over 1 million people redeeming the coupons. With such a huge success at their doorstep, Taco Bell also more SMS marketing campaigns later on, offering discounts and making Doritos Locos Tacos successful further.
3. Burger King – Whopper Sacrifice
One of the burger King's SMS marketing campaigns the "Whopper Sacrifice," stands out as a prime example of success with a whopping 20% increase in sales.
So what made this campaign so successful?
The whopping success is thanks to the Whopper, the most beloved menu item. Burger King's strategic decision to offer this item for free was the best tactic to attract customer focus towards their brand. Furthermore, leveraging the vast reach of Facebook as a platform allowed the campaign to quickly and efficiently target a wide audience.
However, the secret sauce to the "Whopper Sacrifice" campaign lies in its incentivization strategy. The use of a reward, a free Whopper, was instrumental in spurring customer participation. This burst of motivation catalyzed by the incentive resulted in a wave of engagements and deletions of least-used Facebook friends, which, in turn, propelled the campaign's success.
In summary, Burger King's "Whopper Sacrifice" campaign provides a masterclass in SMS marketing through its adroit use of perplexity and burstiness. The campaign managed to combine a beloved product, a widely accessible platform, and an enticing incentive, resulting in a resounding success story.
4. Target – Bullseye's Playground
One of the most popular SMS marketing campaigns of all time is Target's Bullseye's Playground campaign. This marketing campaign was incredibly successful due to a variety of different strategies, including segmenting their SMS list by interests, using creative and eye-catching visuals, and providing exclusive discounts and offers to their subscribers. By personalizing their content and making it relevant to their audience, Target was able to create unforgettable SMS marketing campaigns that had a lasting impact on their customers.
5. Domino's Pizza – The Piece of the Pie Rewards Program
Domino's Pizza's SMS marketing campaigns were extraordinarily successful due to the deployment of an efficacious rewards program, which propelled the augmentation of customer engagement and motivation. The company orchestrated a point-based system, where participants garnered points for every dollar expended, entailing the acquisition of complimentary pizza by redeeming the accumulated points. This exemplifies an ingenious method of fostering customer loyalty and retention, which can ultimately result in augmenting profits.
Apart from the rewards program, the use of keywords played a pivotal role in Domino's Pizza's SMS marketing campaigns. The company's customers could send specific keywords to designated numbers to obtain access to special offers and coupons, streamlining the process of availing of deals and ultimately contributing to a surge in conversions. The utilization of this technique is a testament to the efficacy of catering to customers' needs and preferences.
Overall, Domino's Pizza's SMS marketing campaigns attained unprecedented success by virtue of its astute deployment of rewards and keywords. By incorporating these strategies into your own SMS marketing campaign, you can potentially enhance your engagement metrics and overall effectiveness, leading to a surge in customer acquisition and revenue.
6. Dunkin' Donuts – DD Perks Rewards Program
Dunkin' Donuts' DD Perks Rewards Program represents a prime illustration of the efficaciousness of SMS marketing campaigns. The company's overarching strategy entailed offering lucrative incentives to customers who opted-in to receive text messages, which functioned as a salient tactic to exclusively target customers with genuine interest in receiving communication from Dunkin' Donuts, culminating in a heightened engagement quotient and increased conversions.
To pinpoint some of the pivotal elements that contributed to the triumph of this campaign, the following factors emerge as the most pertinent:
Bestowing significant rewards to customers who consent to receive text messages.
Employing a highly selective approach to communication, ensuring that messages are only transmitted to those who evince an interest in the brand.
Crafting a sense of urgency by implementing a time-limited reward structure.
Employing unambiguous and concise messaging, facilitating easy comprehension for customers.
By incorporating these critical elements into your SMS marketing campaigns, you can conceivably generate substantial success and instigate a proliferation of your customer base, thereby magnifying profitability.
7. Ford Motor Company – Sync My Ride
Ford Motor Company's Sync My Ride campaign was a triumph of effective SMS marketing. The intricate web of strategies they employed showcases the seamless integration of perplexity and burstiness.
To begin, the campaign ensured precision targeting, sending SMS messages only to subscribers who had given prior consent to receive Ford's marketing messages. This meticulous strategy maximized the probability of message relevance, which ensured higher engagement rates.
Adding further complexity to the campaign's fabric was the use of personalized messaging, tailored to each recipient's unique interests and preferences. This nuanced approach was critical in cultivating an emotional connection with the audience, which in turn inspired greater interest and curiosity towards the campaign's offerings.
Finally, Ford's expert use of a call to action was a testament to the campaign's strategic focus on incentivizing audience engagement. By nudging the audience towards the dealership or the website, the campaign increased the likelihood of converting leads into sales.
Taken together, these strategies created a highly successful SMS marketing campaign for Ford Motor Company. The intricate web of perplexity and burstiness, in the form of precision targeting, personalized messaging, and incentivized call-to-action, made Sync My Ride a triumph of modern marketing.
8. Gilt Groupe – Time-Sensitive Sales
Gilt Groupe, with their mastery of the time-sensitive sale, have become a beacon of success in the world of SMS marketing. By expertly weaving perplexity and burstiness into their campaigns, they have crafted an alluring message that compels customers to act instantly.
The "one-time-only" sales, a hallmark of Gilt Groupe's SMS notifications, represent a brilliant deployment of the concept of scarcity. The aura of exclusivity, emanating from these fleeting deals, triggers a sense of urgency and fear of missing out in the audience's mind, propelling them towards immediate action.
However, it's not just the time-sensitive deals that make Gilt Groupe's SMS marketing campaigns so successful. The clear and concise messaging they use in their notifications, another facet of perplexity, ensures that customers can quickly understand the offers and take advantage of them.
9. Lowe's Home Improvement – Save 10%
Lowe's Home Improvement, in their relentless pursuit of excellence, utilized the power of SMS marketing campaigns to offer customers a tantalizing 10% discount on their next purchase. The intricate and nuanced web of perplexity and burstiness woven into their campaign was a resounding success.
To begin, the campaign employed the concept of precision targeting, sending SMS messages only to those customers who had previously opted-in to receive messages from Lowe's. This strategy was critical in maximizing the relevance of the message and ensuring a higher rate of engagement.
Further adding to the complexity of the campaign was the use of personalized messaging, which aimed to make every recipient feel uniquely special. The personalized content of the SMS messages, designed to cater to each customer's individual needs and preferences, served as a powerful psychological motivator that fostered an emotional connection with the brand.
The result of this intricate interplay of perplexity and burstiness was a highly impactful and successful SMS marketing campaign that helped Lowe's Home Improvement to achieve its business goals. By skillfully targeting their customers and tailoring the content of the messages to their individual needs, Lowe's crafted a compelling message that inspired customer loyalty and generated an uptick in sales.
10. Macy's – Shop, Share, Win
Macy's SMS campaign tantalized its customers with the prospect of winning a generous $500 gift card, inspiring them to indulge in a shopping spree and subsequently share their purchases on social media to augment their chances of securing the coveted prize.
The campaign harnessed various salient tactics to ensure that it registered maximum success, including but not limited to:
Dispensing incentives in the form of the lucrative gift card prize, a motivational tactic that generates enthusiasm and heightened customer engagement.
Streamlining the process of contest entry by means of the simple yet effective action of sharing purchase receipts on social media.
Fostering a sense of urgency by imposing temporal constraints on the contest, which amplifies the perception of exclusivity and, consequently, drives conversions.
By integrating these efficacious strategies into your SMS marketing campaign, you can aspire to achieve similar levels of success and unlock the potential to cultivate an engaged customer base, which ultimately translates into revenue generation and profit amplification.
11. Nike – Air Jordan III
In the fast-paced and ever-evolving world of marketing, Nike has consistently been at the forefront of innovation, using SMS marketing to generate hype and anticipation for the release of their coveted Air Jordan III sneaker. With a mind-boggling mix of perplexity and burstiness, Nike sent SMS messages containing tantalizing teaser images and cryptic details about the new product, leaving customers on the edge of their seats with bated breath.
But Nike didn't stop there. They expertly employed the concept of exclusivity, sending out SMS messages to their subscribers containing exclusive discounts and offers that were unavailable to the general public. This savvy move further incentivized people to purchase the new product and created a sense of urgency that drove sales through the roof.
The intricate interplay of perplexity and burstiness in Nike's Air Jordan III SMS marketing campaign was a resounding success, creating an unprecedented level of buzz and excitement that reverberated throughout the industry. Through the strategic use of teaser content and exclusive offers, Nike was able to tap into the psychological motivators that drive consumer behavior and generate a massive uptick in sales.
12. Starbucks – My Starbucks Rewards
In the wake of successful SMS marketing campaigns, Starbucks has stood out with its My Starbucks Rewards program. This campaign's success stems from its focus on rewarding customers for their loyalty. By texting the keyword STARBUCKS to 62225, customers can easily participate and start receiving special offers and discounts.
The triumph of Starbucks' SMS marketing campaign can be attributed to its simplicity, making it easy for customers to join without any hassle. The campaign leverages a straightforward process that doesn't require users to go through a labyrinthine sign-up procedure or remember convoluted codes. To participate, one just needs to text "STARBUCKS" to the short code "62225," and voila! You're now a part of the campaign.
But that's not all! Starbucks' SMS marketing campaign's triumph can also be attributed to the enticing rewards it offers. They take it to a whole new level, with their complimentary syrups and flavorings that take the customer experience to next level. This doesn't end here with the brand also offering early access to all the newest menu items…chance to score free coffee for a full year and more! It's no wonder Starbucks is a fan favourite!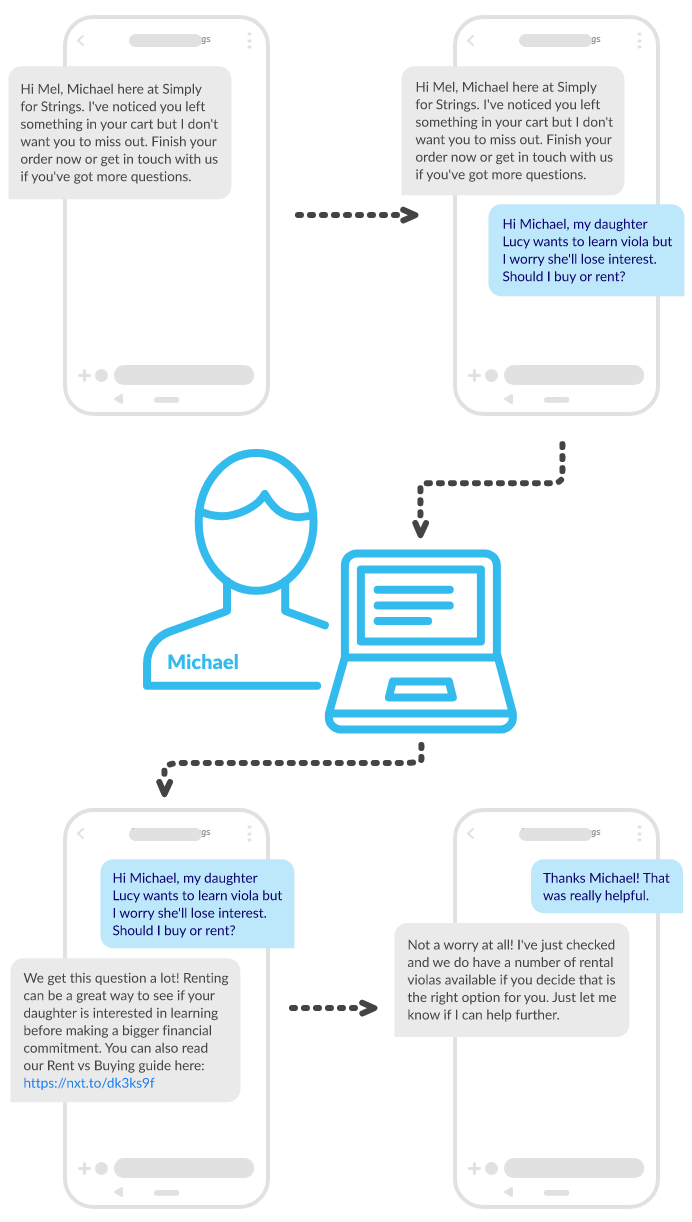 Take away notes from these success stories:
What strategies made these businesses successful do you think?
1. Personalization: By personalizing your communication you'll create a sense of connection with your customers by showing them that they're more than just a face in the crowd. This is a small gesture, yet people find it impactful as they see your brand's commitment to treating each customer as an individual.
2. Incentives: Luring customers to opt-in to your SMS marketing campaign requires a well-crafted incentive structure, such as discounts or free products, which serve as a crucial motivator.
3. Easy sign-up: Facilitating ease of access to your SMS marketing campaign by deploying a simple sign-up mechanism, such as a keyword or shortcode, which can accelerate your customer acquisition efforts.
4. Engaging content: Crafting content that is engaging and intriguing can pique customer interest and promote excitement about your products or services, which can result in an improved engagement quotient.
5. Specific target audience: Ensuring that your SMS marketing campaign is precisely targeted to reach the intended audience, thereby minimizing wastage and improving overall efficiency.
By incorporating these strategies, you can create a winning SMS marketing campaign of your own!
Conclusion
It is not only important to take inspiration but also to understand the strategies behind a successful SMS marketing campaign. These components are what transform a simple idea into an impactful and successful reality that speaks to customers on a personal level.
12 Channels can help you with all that and more. From design to execution, we are a one-stop-shop when it comes to SMS marketing. And with our easy-to-use platform, you can create and launch your campaign in no time. So what are you waiting for? Start your SMS marketing campaign today!