Introduction
Video marketing is no longer a new concept. Video marketing campaigns have been all over social media. From small scale businesses to large scale business organizations, video marketing is a go to market strategy to seek brand recognition.
Businesses of all sizes, all over the world, have been using video marketing to drive traffic to their websites and increase sales for years.
A huge proportion of marketers (92%) continue to value video as an 'important part' of their marketing strategy.

Wyzowl
In this article, we will take a look at some of the most successful video marketing campaigns in the history and help you create a viral advertising strategy. We will also discuss why these campaigns were so successful and how your business can replicate their success.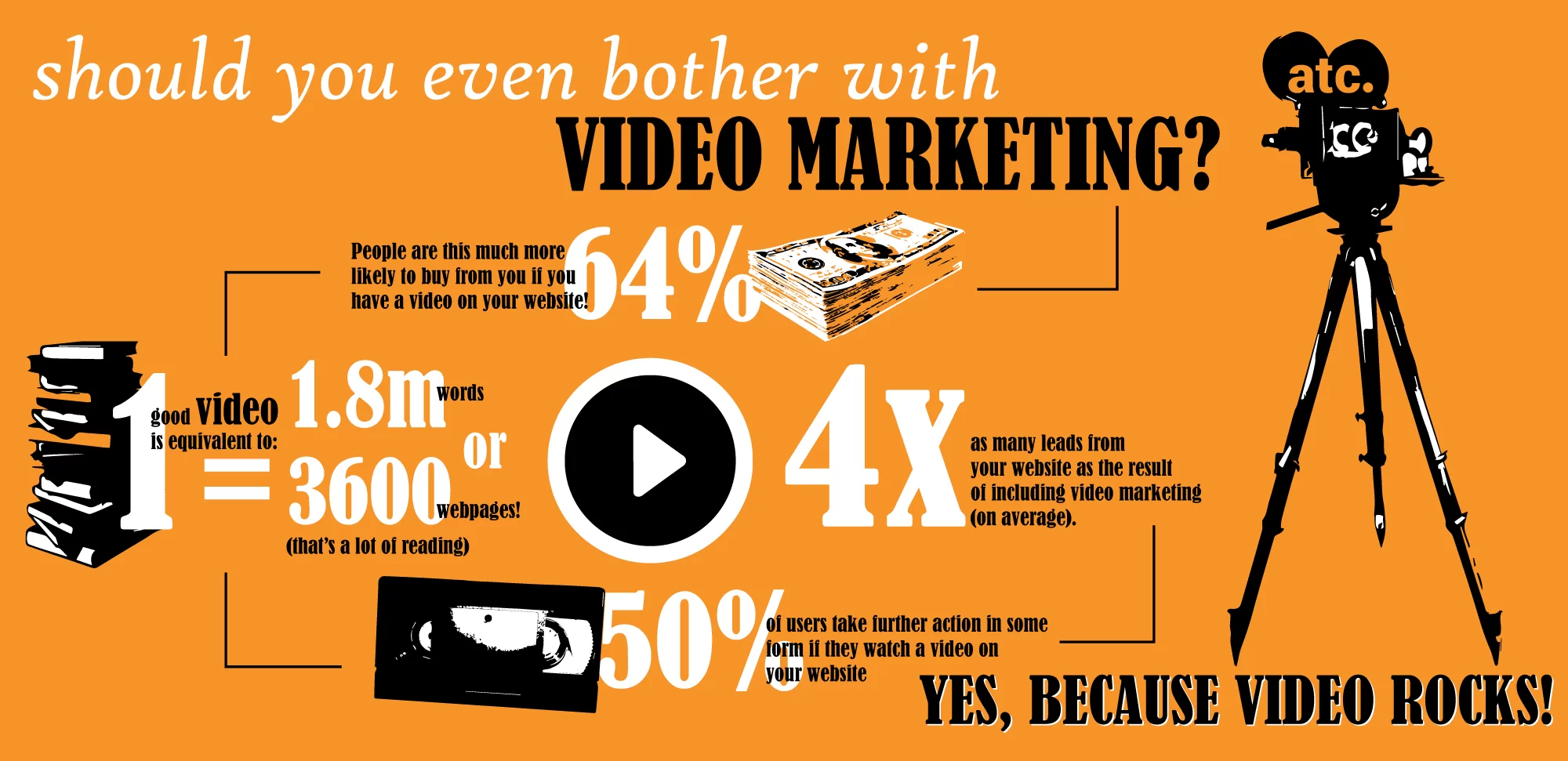 Android
When it comes to video marketing, Android software has been using the go to market strategy quite well. The company has put out several informative and helpful videos on its YouTube channel that promotes its products and services.
Their viral advertising strategy is two-fold: First, they create informative and helpful how-to videos that help people learn about Android software and how to use it; second, they use video marketing to promote specific products and services.
The two-pronged approach that Android software has employed has proven to be a remarkably efficacious strategy. Particularly noteworthy are their instructional videos, the "How To" series, which have garnered significant popularity among viewers. These videos impart not only a comprehensive understanding of Android software, but also demonstrate how to adeptly employ it. As a consequence, numerous viewers have developed a keen interest in using Android software and have subsequently made purchases.
Android software has also ingeniously utilized video marketing as an instrument for product promotion. For instance, their video entitled "The Best Smartphones of 2018" exhibits their most recent smartphones with remarkable finesse. This video, in addition to introducing viewers to the latest Android smartphones, effectively advocates for their purchase. The result has been an exponential increase in the acquisition of these smartphones by customers who were initially persuaded by the video.
In totality, Android software's employment of video marketing has been conspicuously successful. Their instructional videos are exceedingly informative and helpful, whereas their product promotion videos are instrumental in propelling sales. If you are seeking a method to enhance your business, considering the integration of video marketing into your marketing repertoire may be advantageous. This tool is a tremendously potent force that can contribute significantly to your enterprise's success.
Samsung Galaxy S III
Samsung's Galaxy S III has emerged as an unparalleled sensation in the world of smartphones, adored by consumers worldwide. Samsung's marketing endeavors, encompassing a wide range of videos, have contributed substantially to this device's huge success.
Of these, the "Unpacked" series stands out as a resounding success. Preceding the release of the Galaxy S III, this series of videos granted users an exclusive glimpse into the device's inner workings, instilling a sense of intrigue and anticipation in viewers.
The success followed other video marketing campaigns was truly remarkable, as evidenced by the widespread adulation of viewers, who were captivated by the videos' sheer magnificence. The campaign's effectiveness was indisputable, resulting in the sale of over 10 million Galaxy S III phones within the span of a mere two months. It is conceivable that this go to market strategy can be emulated by other enterprises, facilitating the attainment of similar successes.
Develop a video series that offers an exclusive sneak peek at your upcoming product.
Launch the videos prior to the product's official release to build anticipation and excitement.
Leverage social media platforms to amplify the reach of your video marketing campaign.
Ensure that the videos are of high-quality production and packed with valuable insights and information.
Generate a buzz around your product launch to pique the interest of potential customers.
Use your video marketing campaign to direct traffic to your e-commerce site or website.
Enhance your sales performance by offering discounts or coupons through your video marketing campaign.
Embrace your creativity and explore novel marketing strategies to differentiate your business from the competition.
Experiment with different tactics and analyze the results to optimize your video marketing campaign.
Constantly evaluate the performance of your video marketing campaign to assess the effectiveness of your efforts.
Samsung's Galaxy S III video marketing campaign is a great example of how businesses can use video marketing to achieve success. By following the strategies used in this campaign, you can generate a lot of interest in your product and increase sales.
Red Bull Stratos Project
Red Bull, a distinguished brand renowned for its prominence in the beverage industry, has attained an exceptional level of success via its video marketing campaigns. The Red Bull Stratos Project, a campaign of immense significance, ranks amongst its most successful endeavors. This involved the awe-inspiring feat of Felix Baumgartner, a skydiving prodigy, leaping from the edge of space and breaking the sound barrier en route to his journey back to Earth.
The extent of this campaign's triumph cannot be overstated, with over 8 million views on YouTube and pervasive media coverage attesting to its unbridled success. This video provides a striking exemplification of the potency of a video marketing campaign executed with spotless precision, affording an exponential increase in brand recognition and driving traffic to your website.
Volkswagen Beetle Cabriolet Commercials
Volkswagen, an automotive overpowering force widely regarded for its proficiency in the world of video marketing, has emerged as a master of the craft. A genuine hero of their prowess in this domain is the campaign for the Beetle Cabriolet, which stands tall as one of their most successful endeavors. This entailed a series of commercials, featuring the car traversing various scenic locations, ingeniously promoting the new convertible.
"The Chase," a commercial of unprecedented acclaim, exerted a monumental impact in catalyzing sales of the Beetle Cabriolet. This commercial depicted the car's exhilarating journey through the mountains, forests, and even deserts, manifesting as an enthralling and captivating mode of promoting the car, capturing the attention of consumers with resounding success.
Amazon Kindle
Amazon Kindle, a brand renowned for its exceptional utilization of video marketing to stimulate sales and attract traffic, stands out as a sterling exemplar of its proficiency. In 2012, the company unveiled a commercial entitled "The Book with No Pages," an innovative and groundbreaking campaign aimed at promoting their new Kindle Fire HD. This commercial reaped unprecedented success, galvanizing a surge in sales of the Kindle Fire HD to the tune of an astounding 300%.
Not content with this, Amazon further augmented their video marketing strategy with the introduction of the "Amazon Kindle Fire How-To Videos," a series of concise and helpful videos aimed at providing customers with tips on how to effectively utilize their newly acquired Kindle Fire HD. Such was the overwhelming popularity of these videos that they amassed an astonishing 1 million views within a mere week of their release.
The success of Amazon's video marketing campaign is a great example of how effective video marketing can be. If you are looking to increase traffic and sales for your business, then consider using video marketing.
Dove Real Beauty Sketches
Following the success of Amazon Kindle, In 2013, Dove released a video called "Real Beauty Sketches" which quickly went viral.
The campaign featured women describing their physical appearance to a forensic sketch artist, who then drew them without ever seeing them in person. The sketches were then compared to another drawing of the same woman made by a stranger who had just met her. The results were powerful and emotional, showing that women are often their own worst critics when it comes to their appearance.
The video went viral quickly and had millions of views in just a few days, making it one of the most successful marketing campaigns of all time. It received widespread media coverage and was even recognized with an Emmy award. Dove's approach to marketing was innovative and groundbreaking, and it succeeded in changing the conversation around beauty standards.
So, what made this video so successful?
There are a few key elements that made Dove's "Real Beauty Sketches" video a viral success.
#1 The video had a strong and clear message
The video's message was forceful and unambiguous, leaving no doubt in viewers' minds about Dove's stance that all women are beautiful, regardless of their appearance.
#2 The video was emotional
The video was a veritable rollercoaster of emotions, eliciting strong feelings of inspiration and tugging relentlessly at the heartstrings of its audience.
#3 The video was relatable
The video was particularly relatable, striking a chord with countless women who could easily envision themselves in the sketches presented in the video.
Dove's "Real Beauty Sketches" video is just one example of how powerful video marketing can be. Let's take a look at some other popular brands that have used video marketing to achieve great success…
Evian Roller Babies
The Evian Roller Babies video is an excellent exemplar of how video marketing can be leveraged to craft a viral advertising campaign. Created in 2007, the video swiftly went viral and garnered millions of views online.
So what made this video so successful?
Firstly, the content is undeniably catchy and entertaining, which captivates the viewers' attention from the get-go. Secondly, the video is crisp and concise, making it easier for viewers to grasp the message. Finally, the video includes a clear call to action, which urges viewers to visit the Evian website.
The overwhelming outcome of this campaign was a massive upswing in Evian's web traffic and sales.
Lenovo ThinkPad X1 Carbon
Lenovo ThinkPad X1 Carbon, an outstanding laptop that hit the market in 2017, stands as a noteworthy example of how video marketing can be harnessed for productive outcomes. The laptop's unbeatable features and positive reviews led Lenovo to implement a video marketing campaign to promote it further. The company devised a commercial that demonstrated the ThinkPad X1 Carbon's versatility by showcasing its usage in various settings, including an office, a plane, and even a coffee shop. This commercial garnered excellent feedback and aided in raising brand recognition for Lenovo's ThinkPad X1 Carbon.
Lenovo's video marketing campaign also comprised videos displaying the laptop being used in real-world situations, which helped to generate increased traffic to the Lenovo website. These videos succeeded in delivering Lenovo's message across to viewers and further contributed to the laptop's popularity.
The campaign indeed proved to be a thriving accomplishment as it bolstered the Lenovo ThinkPad X1 Carbon's sales.
Walt Disney World
The Walt Disney World Resort is one of the most popular tourist destinations in the world. With its incredible theme parks, resorts and attractions, it's no wonder that people from all over the globe flock to Disney World every year.
Disney has been a pioneer in the field of video marketing, using it extensively to promote its resorts and attractions since 1955. Their commercials and videos continue to be of top quality, featuring their various theme parks and attractions.
A notorious example of Disney's innovative marketing strategy is the "What Will You Celebrate?" campaign for Disney World that involved individuals from all corners of the globe submitting videos who explained what they would celebrate at Disney World. It quickly went viral and gathered over 3,000 submissions from more than 100 countries. The winning video received over 1 million views on YouTube and was even featured on "Good Morning America" television show.
This just shows how video marketing can be a potent instrument for promoting your business, especially when it comes to creating a memorable experience that resonates with your audience. To get your creativity flowing, you might want to learn something from Disney's successful video marketing campaigns.
Harley-Davidson
Harley-Davidson has produced some of the most successful video marketing campaigns in history. Their viral advertising commercials feature the iconic sound of a Harley engine, along with stunning footage of their motorcycles cruising down open roads and through rugged terrain.
These videos not only showcase the company's products, but also embody the Harley-Davidson lifestyle – one of freedom, adventure, and rebelliousness. By tapping into these emotions, Harley-Davidson has created a strong and loyal following of fans who eagerly anticipate each new video release.
From promoting their motorcycles to advertising their clothing and accessories, Harley-Davidson videos are a true masterpiece of marketing. So if you're looking for inspiration on how to create captivating video content, look no further than Harley-Davidson.
So what are some of the Harley-Davidson video marketing success strategies that you can learn from?
1. Embrace Authenticity
In the world of video advertising, being authentic is the name of the game. It's crucial to showcase real people and real stories that resonate with your audience. Harley-Davidson is a prime example of a company that excels at brand recognition. By featuring genuine riders in their video advertising campaigns, they made their content all the more relatable and engaging.
2. Be creative
Don't be afraid to get creative with your viral adevrtising strategy. Harley-Davidson is renowned for their unique and unconventional approach to marketing, and this is reflected in their videos. They constantly push the boundaries and come up with innovative and captivating ways to promote their brand.
3. Use emotion
Tugging at the heartstrings of your audience can be a powerful way to make a lasting impact. Harley-Davidson's videos are brimming with emotion, which is one of the reasons why they're so effective. When you can evoke a strong emotional response in your viewers, they're more likely to remember your brand and become loyal customers.
4. Go viral
Harley-Davidson's videos often go viral, reaching a huge audience and generating widespread interest in their brand. This is a testament to the power of viral marketing, and it's something that every company should strive for. Creating content that people can't help but share is a surefire way to boost your brand recognition.
5. Keep it short
In today's fast-paced world, attention spans are shorter than ever. To keep your audience engaged, it's essential to keep your videos short and sweet. Harley-Davidson's videos are typically less than two minutes long, which is just enough time to convey their message and leave a lasting impression.
So there you have it, five Harley-Davidson viral advertising success go to market strategy that you can learn from. If you want to create successful video marketing campaigns of your own, then be sure to keep these tips in mind.
Sony Bravia Balls Commercial
Sony, a brand with a wealth of video marketing experience, has had great success with their Sony Bravia Balls commercial. This particular campaign featured a mesmerizing scene of hundreds of colorful balls bouncing down a city street. The commercial went viral and quickly captured the attention of viewers worldwide.
Remarkably, after being posted to YouTube on January 10, 2006, it received over 8 million views in just a few weeks. The video was so popular that it even sparked the creation of its website, which provided more information about the product. The Sony Bravia Balls commercial serves as a prime example of how video marketing can be utilized to not only reach a vast audience but also generate a significant amount of interest in a product or service.
Ikea – The Wonderful Everyday
Ikea is a popular home furniture retailer that has used video marketing to great effect. In 2012, they released the 'The Wonderful Everyday campaign, which consisted of a series of short, quirky videos. The videos were filmed in a mockumentary style and focused on the everyday lives of Ikea customers.
The campaign was a huge success, generating over 9 million views on YouTube and increasing traffic to Ikea's website by 25%.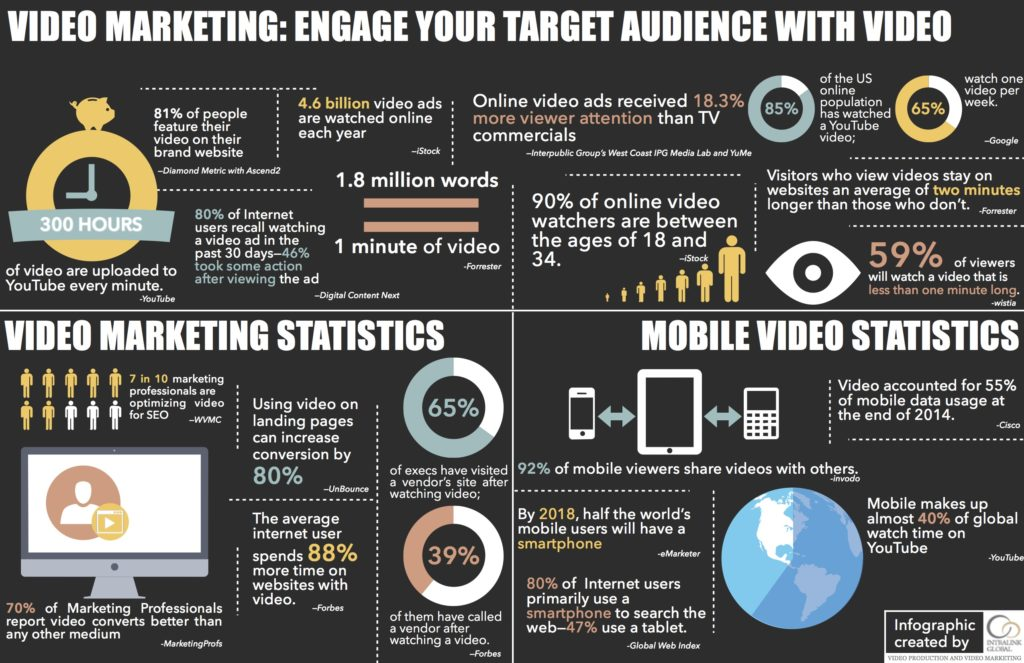 Conclusion
Overall, video marketing has become a powerful tool for businesses all over the world. By keeping it real, being creative, using emotion, and going viral, brands like Harley-Davidson and Sony have seen great success. If you want to create successful video marketing campaigns of your own, then be sure to keep these tips in mind.
If you want to know more, you should contact us at 12 Channels because we know video marketing and we can help you craft a go to market strategy that will work for your business.
Thanks for reading! Create your viral advertising today with us and become an example go to market strategy for your future entrepreneurs!