Introduction
"Social Media" is not just a simple combination of words but it plays a very crucial role in the world of marketing. Its presence completely transformed a new generation of old-school techniques into a modern marketing system.
In this era, one need not be physically present on a platform to buy or sell something. You can achieve all your marketing objectives sitting next to your balcony. A new way of marketing has dug up a platform where you can easily fulfill the goals in a very effective and easy approach. The approach is nothing but a channel of digital marketing, the 'Social Media Marketing'. A tool that can help you to achieve your organizational and marketing objectives in a very effective and efficient manner. This tool has been proven to be one of the best and most effective tools for marketing.
Sit still for a while as we take you on a ride through this article. If you are one of those who are interested in spreading their business on a global level to get the best of the best, this is a beginner's guide to social media marketing where you will get to know the answers to many questions. Here you'll get to know about the most refined and simple definition of social media marketing, how to start, how to use it, basic requirements before starting, key points related to it, and why to choose this channel instead of other channels. So just scroll down and let's get started.
What Is Social Media Marketing?
The above term Social Media Marketing refers to a digital marketing channel where a startup, a business enterprise, or a company can use different social media marketing platforms and websites to promote, purchase or sell products and services on a global level. It provides you with a way to interact with your existing and new customers from any corner of the world.
It's not just used for promotional and advertising purposes, it also allows the customers to get their doubts clarified through social media applications. Various Social media marketing tools can help to boost a company's profile. A company just has to focus on a social media marketing strategy to get almost all the work done. With the help of the benefits of social media marketing in business, one can easily take the advantage.
Applications like Instagram, Facebook, Twitter, Pinterest, and LinkedIn are various social media marketing platforms through which a business can execute its plan on a global level.
What are the basic requirements of Social Media Marketing?
Before moving to the table of steps to start, let's clarify what are the basic requirements of Social media marketing. It's essential and mandatory at the same time to get the overall knowledge of something before entering into it. As it'll provide an imaginary roadmap that will help you to manage your actions.
So, in general, there are a few points to consider as very basic requirements for marketing. They are –
Assembling all the general information about the business, the products of dealing, the Marketing business's strengths and weaknesses, targeted audience, and competitors.
Create a business profile on social media websites and platforms. Complete all the requirements for creating a business account.
Start posting and defining your content, presenting no difficulty for the customers to understand.
Engage with your primary audiences as they are the ones having more probability of turning into unpaid influencers.
Start doing promotional activities to your post to get a high level of reach.
Monitor your social presence as this will help you to examine your growth rate from time to time.
How To Start Social Media Marketing?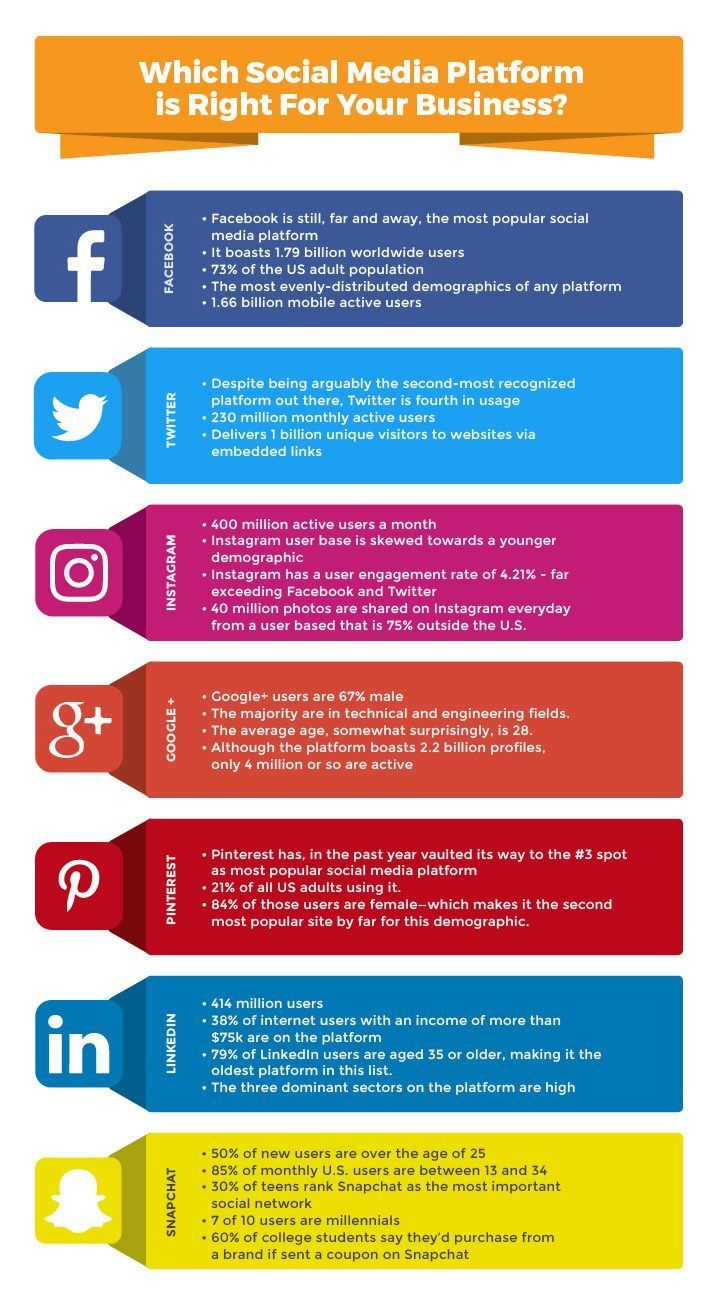 The first step of this channel is to create a business profile on social media websites and applications. There are so many platforms of social media where you can create your business account and can manage all the key functions related to it. The process of opening a business account varies from application to application. So let's get started with opening a business profile.
Facebook
Go to facebook.com/pages/create. Here you can add your business information. You need to fill up all the necessary information that is required. Fill the description box as per your business. And then click on CREATE PAGE.
After creating the page, you need to set a business profile picture and a cover photo for your business account. After selecting the best pictures, click on Add profile photo for profile photo and Add cover photo for a cover photo.
Almost 30% of your profile building is over. Now you've to add all the essential details that are left to complete your profile.
After this, you can post your content and invite the audience to visit your page.
Instagram
Download the Instagram app from the application store. Here you need to create an account using your phone number and email address.
Choose a username and password for your business account and tap sign up.
Add a profile photo by clicking on the Edit Profile button.
Add a beautiful description of your business.
Go to settings, tap Account, and then change it into Business.
Now you are all set to post your content and promote it to increase reach, likes, comments, and shares.
Here we've presented only two applications. There are more platforms like LinkedIn, Twitter, and YouTube. You can also check other guide on the same to get more information about how to create all the social media platforms.
How to use social media properly for marketing?
To achieve the overall marketing goals you just need to focus on a few points and these points will help you maintain a balance between you and your customers.
First, you've to know your audience. The needs, want, and desires of customers are the only things that will help a business to grow rapidly.
Second, maintain a healthy relationship with customers. As we all know, customers are next to gods for a business. Similarly, maintaining good communication with customers can be highly beneficial for the business's goodwill.
Third, pay attention to the trends. As customers focus more on what is currently going on than what is outdated.
Fourth, track your performances at regular intervals. As this will help you to understand the data through which you can customize your future assumptions.
To get highly effective results from every single approach, you must focus on the above four points. As they are very basic and equally essential at the same time.
Why choose this channel over other marketing channels?
Well, the most awaited question is going to be answered. There are enormous reasons to pick this marketing channel instead of other channels as there are lots of benefits of social media in business.
It's said that numbers speak for themselves and create a better impression on human brains. If you feel it's a yes, then do focus on a few statistics reports of the present year which are completely based on social media.
Research says that, as of October 2021, more than 4.5B people are active on social media and 54% of the researchers use social media platforms. 74% of total customers share branded video content as they are highly popular and influential. 93% of global marketers have accepted that social media is the best platform for marketing.
There are many more numbers that make a wide bridge between this marketing channel and other marketing channels.
There are a few points that focus particularly on the benefits of social media in business. They are –
It is less expensive than other marketing channels. As social media doesn't have a limit for its users, you can easily grow your audience with a very small budget.
It will help you to increase your overall return on investment as the cost of advertising is very low.
It mainly focuses on influencing potential customers so through this you can easily create brand awareness among your customers.
It will lead viewers to visit your website directly. Through this, there's a chance of increasing website traffic. This will also help in increasing the conversion rates.
In general, it is very flexible. You can easily change your plans, budgets, and actions as per your requirement.
Through this, you can build customer loyalty easily. As you can communicate with them at frequent intervals and can get feedback and suggestions.
Conclusion
In today's fast-paced and dynamic business landscape, social media marketing has assumed a central role in the marketing strategies of companies across a wide range of industries. The tremendous potential of social media platforms such as Facebook is a veritable boon for those marketing mavens endowed with savviness. Alas, not everyone has the skill and know-how required to truly exploit these powerful tools to their fullest advantage.
Achieving success with social media marketing hinges upon establishing a clear and cohesive plan that dovetails seamlessly with the unique goals and objectives of your business. Once you have done so, you can commence building a robust and sterling reputation amongst your customer base, thereby fostering greater productivity and efficiency amongst your team members.
But how does one begin this daunting task? For numerous businesses, the answer lies in the selection of the right agency, capable of bringing their social media marketing aspirations to fruition. At 12 Channels, we specialize in obliterating boundaries and propelling businesses towards their most exalted goals.
Our team of expert consultants is ready to provide you with a free consultation and guidance throughout every phase of your social media marketing campaign. Don't let your fear of success hold you back any longer. Contact us today @12 channels and take the first step towards harnessing the full power of social media marketing!