Introduction
Mobiles are personal, always-on, and always-connected devices that put the power of the internet and a wide range of services into people's pockets. This has resulted in a fundamental shift in how customers behave and prospects interact with businesses.
As a result, mobile marketing is one of the hottest topics in digital marketing today. Many businesses are still trying to figure out how to best take advantage of the opportunities presented by mobile devices.
One approach that is gaining a lot of traction is burst campaigns. Burst campaigns are a great way to reach new customers, but they can be difficult to set up and manage.
77% of smartphone shoppers are more likely to purchase from companies whose mobile sites or apps allow them to make purchases quickly.

(Google, 2019)
The scope of this guide shall span the breadth and depth of such information, including an elucidation of what a burst campaign entails, an explanation of its pivotal importance, an in-depth analysis of its intricacies. It includes a comprehensive overview of how to initiate a burst campaign, and an abundance of additional insights, all of which will contribute towards your enhanced comprehension and utilization of burst campaigns as a means of effectively reaching and resonating with your target demographic.
What Is A Burst Campaign?
An advertising ploy that has shown considerable efficacy in attracting and engaging emerging clientele is none other than the burst campaign. Essentially, this marketing methodology involves the diffusion of a substantial volume of advertisements to a limited cohort of users within a short time frame. Although the potential for increasing one's consumer base is significant, it is essential to ensure that the utilization of this tactic is executed in a wise and discerning manner, so as to optimize its advantages and not fall prey to any associated pitfalls.
Why Is Burst Campaign Important?
1. They allow you to reach a large number of people in a short amount of time.
If you do not have time to spend on multiple campaigns, burst camapigns allow you to create awareness and drive focus to your brand in a very short span.
2. Burst campaigns are often used to target specific demographics or areas.
There is a niche for every brand and if you want to target specific audiences who are interested in your campaign or a location, burst campaign is the best one for you!
3. They can be a great way to introduce a new product or service.
Annoncements of a product or a service is the at the heart of the burst campaign and well known to drive traffic to the brand in such situations.
4. A burst campaign can be used to drive traffic to your website or landing pages.
Even if you have nothing to announce about, do no worry, you can solely use burst campaigns to simply drive traffic to your site or landing pages and improve sales with potential customers converting into clients.
5. They can be used to create a sense of urgency.
For brands running on limited sales or promotional offers, you can also create sense of urgency with burst campaigns and let your clients and potential customers know what you are upto!
Though you may think that the burst campaign may be a time consuming and costly affair, it is not always true, because you are only focusing on one campaign methodology that is sure to bring your intended results in a much less time.
How Does It Work?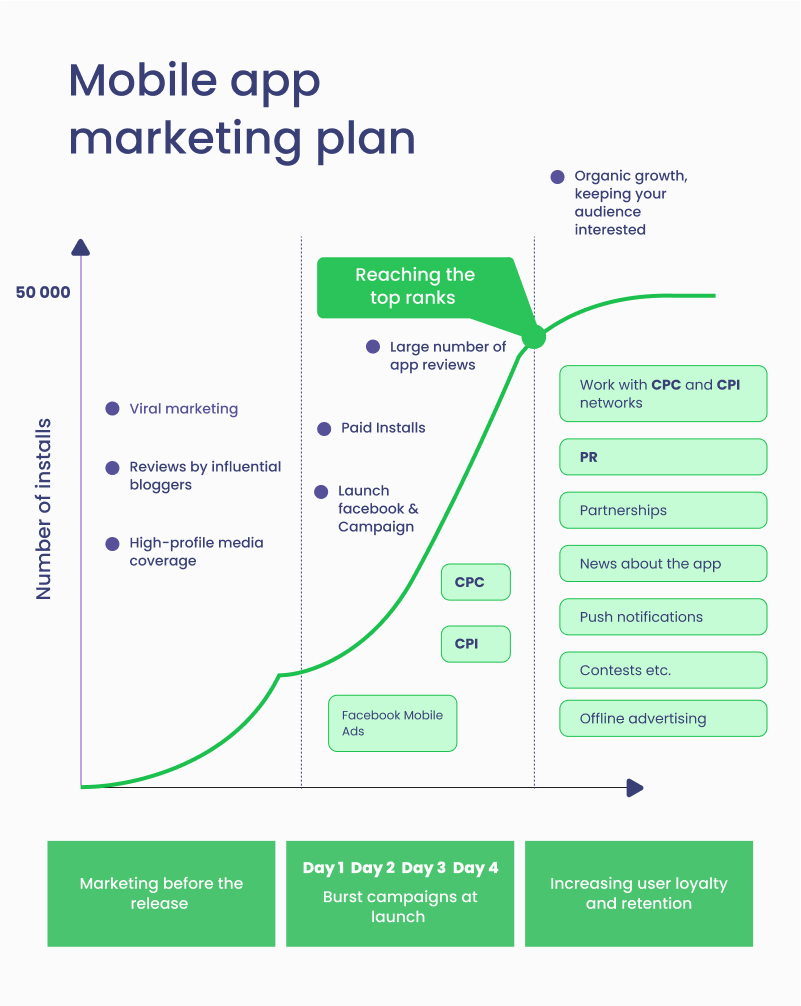 The quintessence of burst campaigns is the expedited delivery of a prodigious quantity of advertisements to a restricted demographic within a brief period, which can be actualized via an array of mediums such as email, social media, paid advertising, and other conduits of communication. In general, a burst campaign encompasses three distinct phases that are each integral to its overall efficacy:
The preliminary phase is the planning phase, whereby one delineates their objectives, target audience, budget, and additional requisite facets.
The subsequent phase is the execution phase, wherein the campaign is ideated and implemented.
The concluding phase is the evaluation phase, wherein the fruits of the campaign are analyzed, and pertinent amendments are implemented accordingly.
A cardinal tenet to ensure that a burst campaign is executed in an efficacious manner is to ensure the proper planning and execution of each respective phase. The consequences of neglecting this fundamental principle can result in an undue expenditure of time and money, and a corresponding lack of efficacy in achieving the desired outcome.
How To Get Started With Burst Campaign

1. You need to have a clear goal for your campaign
The first important focus point to define for any campaign are goals and objectives, without which the campaign will fail to determine the intended results of the brand. Ask yourself, where you lack, and why you want to host the campaign, and if you did what results are you expecting? Do you want to increase brand awareness? Drive traffic to your website? Boost sales of a specific product? Once you have the goal in mind, you can start to develop your strategy.
2. Segment your target audience
Any campaign needs to know what audience you are aiming to target. This way, you can make sure your campaign is personalized for your target audience and they love your campaign as you made sure to touch their emotions. Therrefore, answers these questions before you host the camapign. What are their demographics? What are they interested in? What influences their purchase decisions? As so on. Once you know these elements, you can create content defining these elements to get customers like your brand.
3. Make a budget and follow it thoroughly
A burst campaign can be expensive, if not planned properly. So, have a budget in mind and follow the budget sheet to the teeth. Decide how much you're willing to spend on each ad keeping your goals, target audience, and other factors on mind.
4. You need to choose the right platform
Have you decided where would you want to launch your burst camapign? If not, there are several options to choose from, with the most popular among them being Facebook for business. However, you can also use Google Adwords, Twitter, Whatsapp, LinkedIn, Instagram, and other platforms depending on your business goals and what the platforms has to offer for your business.
5. Create compelling ad copy and visuals
Conciseness and clarity are essential requisites for the textual component, while the visual component necessitates a remarkable level of excellence in terms of resolution and allure.
6. You need to track your results
It is paramount to undertake scrupulous monitoring of one's campaign to gauge its success, which encompasses the tracking of goals, budgetary management, and scrutinizing click-through rates (CTRs) and conversion rates. These metrics provide a comprehensive overview of the campaign's efficacy and facilitate the implementation of measures to refine the campaign over time.
7. You need to be prepared for a spike in traffic
A salient factor to keep in mind when launching a burst campaign is the potential for an enormous influx of traffic to one's website or online store. While this augurs well for the campaign's success, it can also pose a logistical challenge if unprepared for. Also, ensure that one has sufficient bandwidth and capacity to manage this increased traffic flow, and consider increasing the web performance using Content delivery network (CDN).
8. You need to be prepared for negative feedback
However popular your campaign may become, there is always negative feedback rushing in from all corners of the camapign you have left open. Be prepared you are in a position and have a dedicated team to answer negative feedback and comments constructively!
9. You need to be prepared for the long term
There is no end to a campaign. Once the campaign is over, you are sure to see results, but be sure to follow up with your camapigns and host other campaign where you are lacking in regular intervals.
10. You need to review and adjust your strategy
Make sure you are adjusting your camapign after you have tested the campaign. Check for errors if they are any. This includes reviewing your goals, target audience, messaging, creatives, and budget. If something isn't working, don't be afraid to make changes. The goal is to continually improve your results so you can get the most out of your burst campaign.
Note: Don't forget to test your ad creatives and Don't overdo it
As mentioned above, burst campaigns need to be tested to make them work as intended. Without testing the campaign beforehand, do not hasten to release it into the market. This will only make matters complex and your campaign may fail to reach the right audience and produce intended results. It is also essential to adjust your strategy if you are lacking in producing the results as you have imagined. So, if you haven't considered what to do, know that determining what messaging and visuals work best with your target audience ensures that your ads are effective before you launch your campaign.
But it doesn't end there, because, you need to make sure you don't overdo the campaign or under do it. Striking the perfect balance requires careful planning and execution, as well as a deep understanding of your target audience and their behaviors.
It's essential to keep these factors in mind as you plan and launch your burst campaign. While it may seem like there is no way for things to go wrong if you do everything right, it's important to remember that unexpected challenges can arise. By being proactive and staying flexible, you can quickly pivot and adjust your strategy if necessary, ensuring that your campaign continues to deliver results.
Examples Of A Good Burst Campaign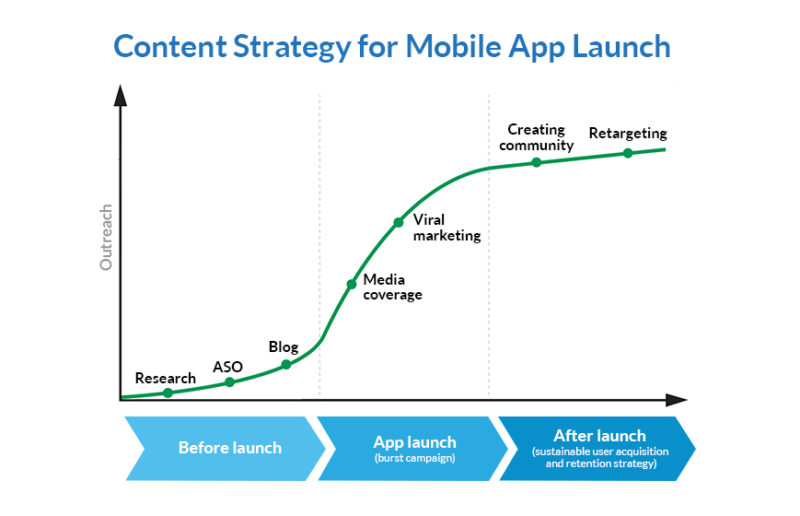 Taco Bell's "Live Mas" Campaign
In the year of our lord 2012, Taco Bell launched its much-hyped "Live Mas" campaign, targeted primarily at the elusive millennial demographic. The campaign sought to embody the very essence of the Taco Bell experience, incorporating food, music, and a fashionable lifestyle into its promotional materials. The campaign was truly multi-faceted, incorporating a series of television commercials, digital advertisements, social media posts, and events. Moreover, Taco Bell also forged strategic partnerships with music festivals, and even created its very own music festival, the Taco Bell Music Experience.
To no one's great surprise, the "Live Mas" campaign was a resounding success, helping to raise brand awareness and drive sales for the Mexican-themed fast food chain. In fact, Taco Bell experienced a 5% uptick in same-store sales during the fourth quarter of 2012, and its stock price climbed an impressive 9%. Clearly, this was a campaign for the ages, a marketing masterpiece that served as a shining example for all who dared to follow in its wake.
Nike's "Just Do It" Campaign
Back in 1988, Nike launched its now-iconic "Just Do It" campaign, featuring some of the world's greatest athletes like Michael Jordan, Bo Jackson, and John McEnroe.
The "Just Do It" campaign, consisting of an assortment of TV commercials, print ads, and billboards, aimed to encourage athletes to push their limits and never surrender. Through its motivational message and support from prominent figures, the campaign attained remarkable triumph, propelling Nike to become one of the most renowned brands worldwide. Within a mere decade, the company's earnings swelled from $877 million to a colossal $9.2 billion, cementing Nike's status as a dominant force in the athletic apparel domain.
Burger King's "#EatLikeAndy" Campaign
In the year 2017, Burger King pulled off an exceptionally avant-garde and unconventional advertising campaign, branded as "#EatLikeAndy," which sought to celebrate the legendary artist, Andy Warhol, and his love for Burger King. This campaign employed a plethora of exceptional creative works, such as TV commercials, digital ads, social media posts, and events, that paid homage to the iconic artist's legacy in a memorable manner.
The "#EatLikeAndy" campaign proved to be an extraordinary success, as it helped Burger King boost its brand awareness and sales, resulting in a tremendous 5% surge in same-store sales during the fourth quarter of 2017. Nonetheless, it is essential to note that a successful burst campaign requires more than merely flooding the market with a high volume of content; it entails creating high-quality, well-executed ads that connect with your target audience on a deeper level.
Furthermore, a burst campaign should not be the be-all and end-all of your marketing strategy. Rather, it should be one component of a well-rounded marketing mix. So don't put all your eggs in one basket; keep exploring and innovating to achieve long-term marketing success.
Burst Campaign: FAQs
1. Is there any other way to do a burst campaign?
Burst campaigns can take on many forms and mediums, such as print, radio, or even face-to-face interactions.
2. What are some other things I should keep in mind when doing a burst campaign?
With the progression of burst campaign, make sure you measure metrics and keep in mind particularly your budget, and how effectively your ads are resonating with your intended audience. In the event that the results are not satisfactory, remain adaptable and willing to make the necessary adjustments.
3. How can I make my burst campaign more successful?
Though there is no foolproof approach to achieving success, there are several actions you can take to increase your odds. First and foremost, make certain that your ads are masterfully crafted and targeted at the correct audience. Second, achieving the appropriate equilibrium between quantity and quality is crucial. Finally, monitor and make changes to the campaign if needed.
4. What more campaigns are there for mobile marketing?
A wide scale of mobile marketing campaigns exists, ranging from location-based, i.e demographic camapigns to personalized/custom and multi-channel solution campaigns. However, make sure you select a campaign that aligns with your business goals and objectives that you have defined when planning to host the camapaign.
5. What are some other resources I can use to learn more about burst campaigns?
Acquiring a deeper understanding of burst campaigns requires a multi-faceted approach. Engaging with a seasoned mobile marketing agency or consultant can be an excellent starting point, offering valuable insights on strategy and execution. Additionally, reading industry publications, blogs, and whitepapers on the topic can help broaden your knowledge base. Finally, attending webinars, seminars, and conferences centered around mobile marketing can provide an opportunity to network with peers and stay up-to-date on industry trends.
Conclusion
This guide should help you understand everything there is to a Burst Campaign in Mobile Marketing, from what it is, why it's important, how it works, how to get started, challenges, examples, and more. This will enable you to make an informed decision on whether a burst campaign is the right choice for your business.
Hopefully, this guide has given you a better understanding of burst campaigns and how they can be used to increase sales and brand awareness. If you have any questions or would like more information, please feel free to contact us at 12 channels. And if you're looking for help with your mobile marketing campaign, we'd be happy to assist you.