Introduction
If you want to connect with customers, promote your brand, and build relationships while also increasing the reach of your social media content then there's no better way. Creating engaging posts that are relevant to a target audience will help people engage in them which gives businesses greater opportunities at growing their customer base! This guide teaches best practices for creating effective campaigns of content marketing on social media through various platforms like Facebook or Twitter without breaking any sweat so get ready because it gets easier from here…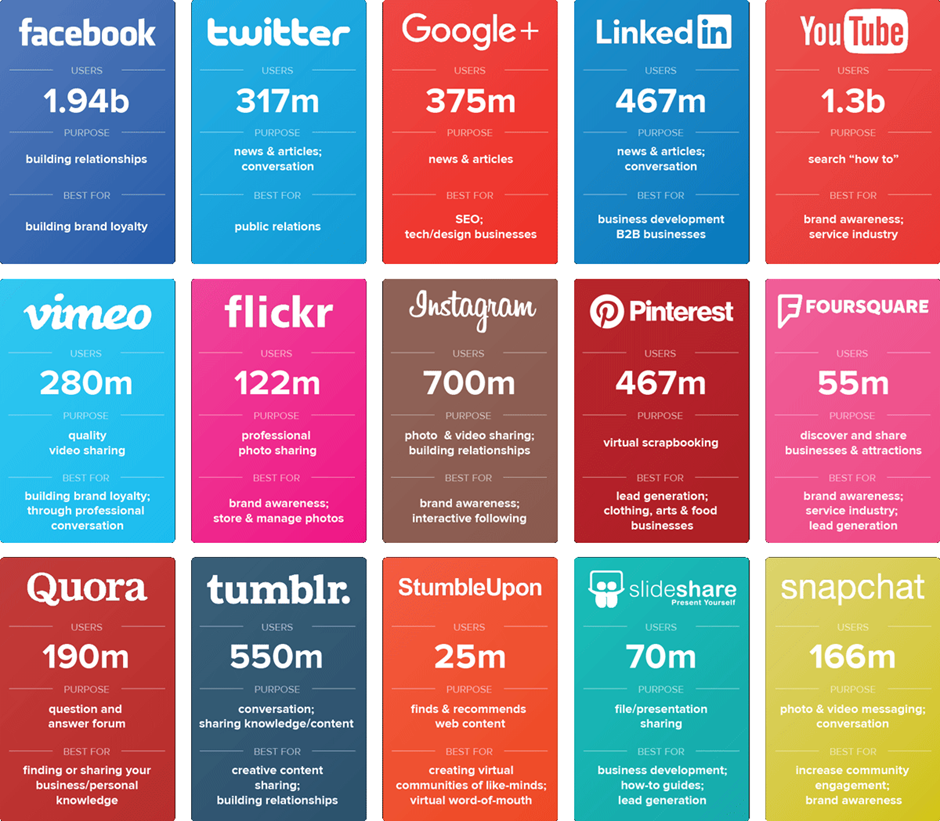 Facebook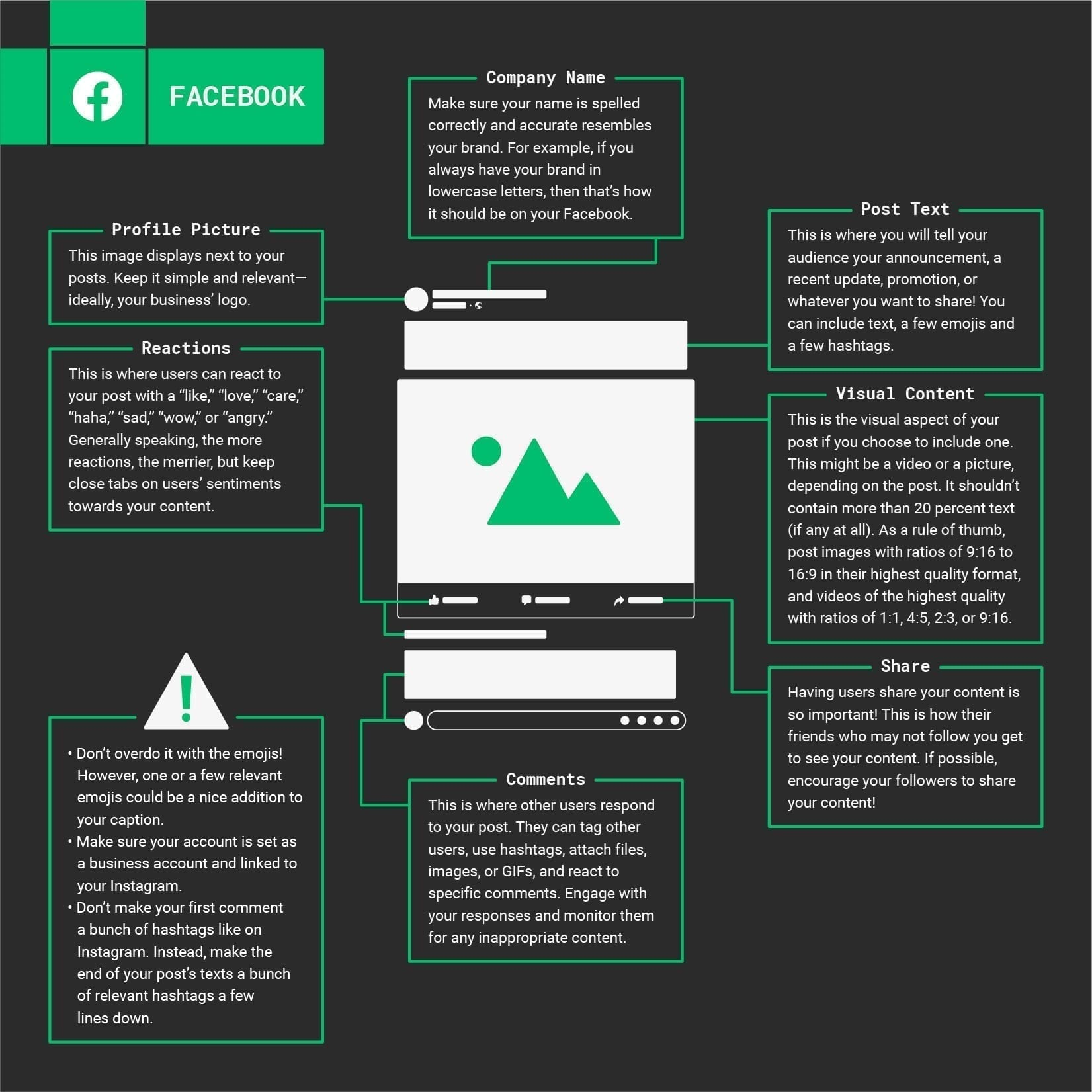 Facebook is one of the most popular ways to execute content marketing on social media. To create successful content marketing campaigns on Facebook, you need to understand the platform's unique features and how to use them to your advantage.
First, you need to create a Facebook business page. This is where you will post your content and interact with your audience. To create a successful page, you need to:
Provide engaging and relevant content that is tailored to your target audience.
Use Facebook's features such as images, videos, polls, and contests to increase engagement with your followers.
Build relationships by interacting with other pages in your niche and commenting on other people's posts.
Promote your page through paid advertising and by sharing your content on other social media platforms.
Once you have created a strong Facebook presence, you can start using the platform to drive traffic to your website and blog. To do this, you need to:
Include links to your website and blog in your posts.
Take advantage of Facebook's robust advertising platform to target specific demographics with paid ads.
Continue to create engaging content and post regularly to keep your followers engaged and interested in what you have to offer.
By following these steps, you can create a successful content marketing campaign on Facebook that will likely create a storm of followers in no time.
Twitter
Content marketing on social media platform Twitter is a powerful way to reach a large audience. Twitter is the most popular social networking site with over 328 million active users worldwide. Twitter also has the highest percentage of users who are between 18-29 years old and almost half of all Twitter users are outside of the United States. These facts make Twitter an excellent platform for content marketing. In order to do content marketing on Twitter, you need to be aware of the different types of posts that you can use to promote your content and make sure that you are using them in a way that will maximize your reach.
Types of posts
1. Broad topics: These are posts that state a broad topic related to your brand or business.
2. Hashtags: For these posts, use a hashtag that is relevant to your content or industry and includes it in the post
3. Bios: This is an informational post with a short bio of yours and links to your website or blog
4. Links to your website or blog: For these posts, link to an article, product, or other content related to the topic you selected
5. Retweets and quotes from other Twitter users: For these posts, retweets a tweet from someone else that is relevant to your topic and includes it in the post
6. Amplification posts: For these posts, share something you found that is relevant to your topic
7. Photos: These are photos related to your topic or industry
8. YouTube videos: This is a YouTube video about the topic you selected
9. Status updates about what is happening in your life or on workdays of the week-time day: On days when you announce what is happening that day in your life, these are posts about your thoughts or on the workdays of the week
10. Co-created posts: For these posts, you combine an idea from someone else with one of your own.
Once you have learned all about the different types of posts, content marketing can be successfully done easily by following these simple steps:
Step 1: Create a Twitter account with your company name and use it as your primary account.
Step 2: Create tweets that are relevant to your business and offer some valuable information or insights.
Step 3: Engage with other companies and interact with their followers by retweeting, liking, or commenting on their posts.
Step 4: Share your content on Twitter by tweeting it out or retweeting it from another account.
Step 5: Measure your success. By measuring the success of your campaign you can determine what content is most effective for you. Don't try to tweet a lot in a short time, this will give you less engagement and create conflicting content. This can be done by using tools like Buffer or Hootsuite to schedule tweets throughout the day and make sure you don't tweet more than once a day.
Step 6: Analyze your data and make adjustments to your content and your time spent targeting.
Step 7: Repeat steps one through six over time.
Step 8: Success!
LinkedIn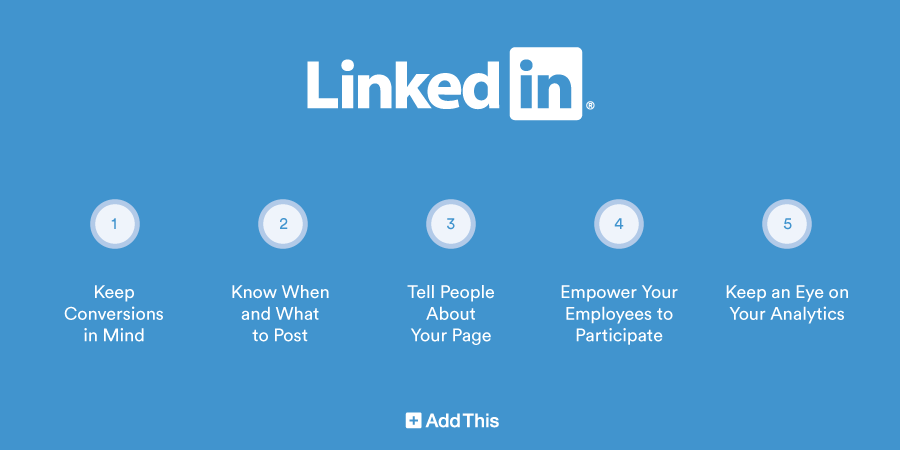 Now that you know that content marketing on social media is a method of promoting your business or product through content and content marketing can be done by creating and sharing valuable and relevant content with your target audience.
LinkedIn is one of the most popular social media networks where you can do content marketing. Here are some tips on how to get started:
1) Create a LinkedIn profile that will attract your target audience
2) Join relevant groups and participate in discussions.
3) Share informative articles from reputable sources on LinkedIn Pulse, or create your own posts to share with your followers.
4) Use the "Share" function for other people's posts to generate exposure for them, as well as yourself!
5) Join relevant conversations and answer questions about products or services that you offer.
6) Engage with other members by commenting on their posts and replying to their comments.
7) Connect with businesses in your industry and share content from them. with your target audience.
8) Build your personal brand by sharing helpful articles, statistics, and insights on topics that are relevant to your business.
Instagram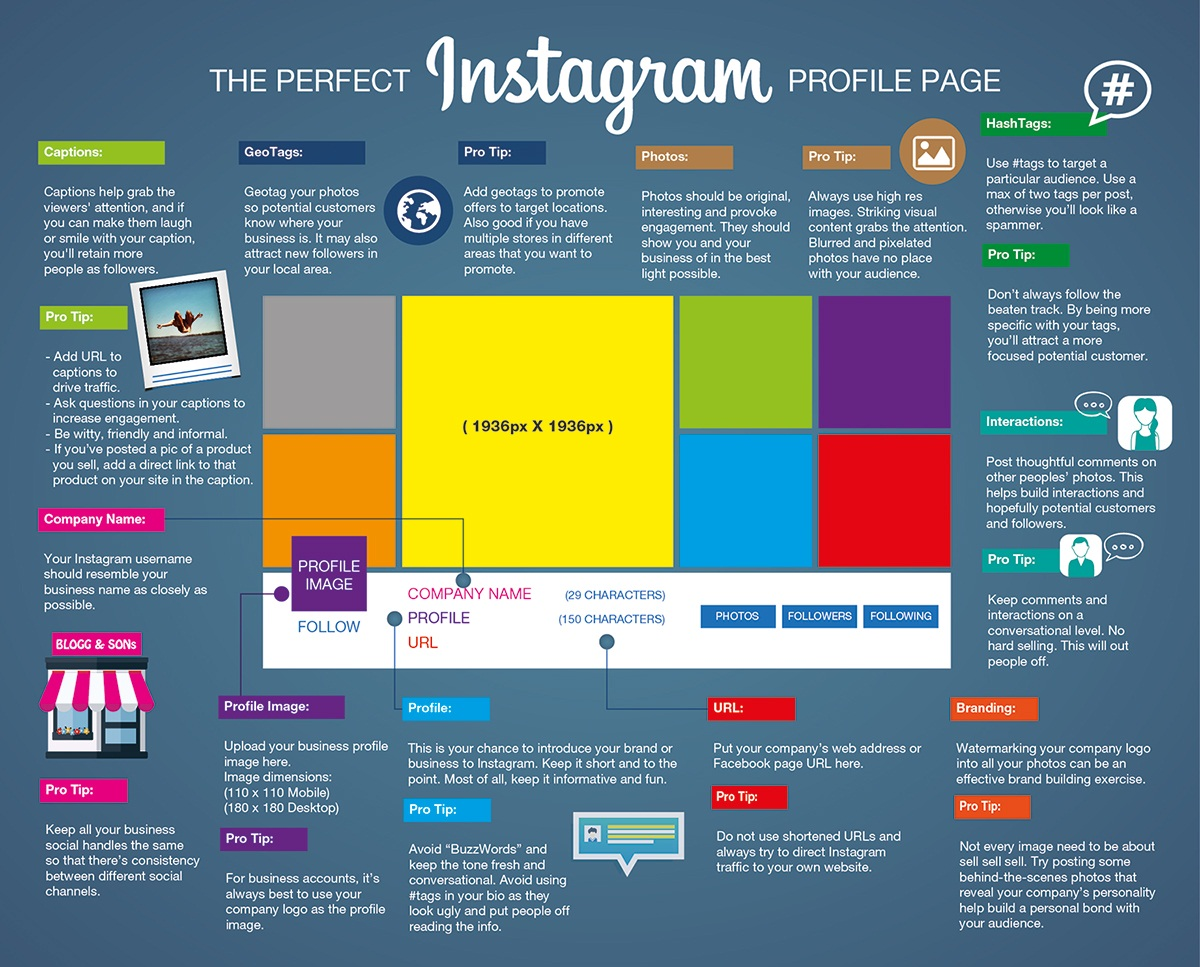 In this day and age, it is crucial to include marketing on social media channels that are flexible in terms of the budget and time required to produce content. Instagram is one such channel that provides a high-value proposition for businesses. Its short videos make it easy to get your message across in a matter of seconds, which is perfect for those with little patience or limited attention spans. But how do you use Instagram as an effective marketing tool?
Let's take a look at 7 ways that can help you increase sales and conversions:
1. Produce Quality Content
It goes without saying that quality content is the key to any successful marketing campaign. Once you have written your caption, make sure you do not post anything less than high-quality content on your account. Remember, there are a lot of people out there who would like to see your product or service, so make sure you are giving them a good reason.
2. Promote Your Brand and Products
People love buying products they have seen on social media, so be sure to start shooting promotional videos for the things you sell or market. You can also use Instagram as a platform for promoting events within your industry.
3. Get Creative and Have Fun
Instagram is a great place to be creative, so don't be afraid to put your personality into the pictures you share on the platform. If you find yourself posting consistently on Instagram, it's time for you to start branching out and take more risks with your account!
4. Build a Following
People are captivated by those who have a large following, so try your best to build one up. Create a strategy that you focus on over and over until you start seeing results. Not only will this help with your business, but it will also make people take notice of the platform and see what is possible with Instagram marketing. !
5. Label and Tag Everyone
Once you've started to build a following on Instagram, you'll want to start categorizing your posts for optimization. Make sure that every post has a label so your content can be found by people who are looking for the specific topic or content that it has. As well as labeling your posts, make sure that you tag all of the people in your posts. This is a great way to build your brand and show that you're engaging with others on the platform.
6. Create Your own Content Strategy
People who are able to create their own content strategy for Instagram are more successful than those who don't. There are so many opportunities for brands, influencers, and businesses to have their own posts that using a third-party service is more time-consuming and costly than creating your own strategy.
7. Study the Competition
Some people spend too much time watching what others are posting on Instagram in order to be successful on the platform. Not only is this not effective, but it can also lead to frustration and burnout. It's best to learn from what other people are putting out and where it's working for them. You'll be able to see what is working for them and what's not so you can come up with a plan of your own.
Now that you know what you need to do, get started with your promoting skills and take your Instagram business to the next level.
Pinterest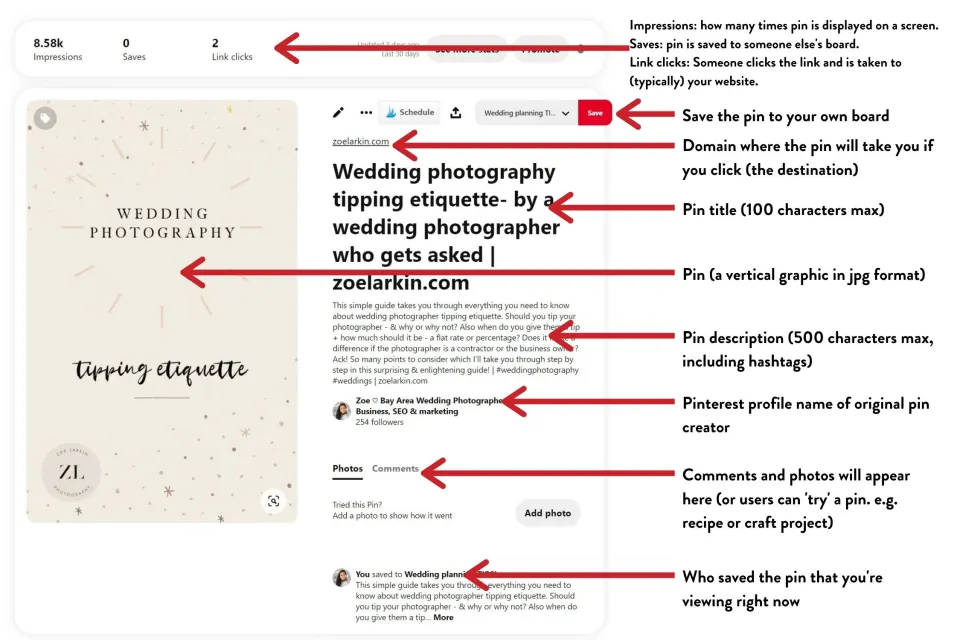 Pinterest has become one of the most popular platforms for any company trying to do content marketing as they have over 200 million monthly active users. There are different ways to use this platform:
Pinterest is a social media platform where users can share pictures and videos. Users can "pin" pictures to their "boards" which are classified by different topics such as food, fashion, beauty & more. There are many ways to utilize Pinterest for marketing purposes.
Key ways that you can use this platform are to share your products or services, post "how-to's" and recipes, and create a community with contests and giveaways. So how do you get started?
Pinterest has made it easy to get started with its toolkit for creatives – that includes some "Don'ts" and "Do's"
The following are the "Don'ts" from the toolkit
Don't use stock images unless you have your own images to share
Don't spam people with products they don't want
Don't use hate speech
Don't steal content that doesn't belong to you
Don't use images that express violence or discrimination
Don't post spammy links
The following are the "Do's" from the toolkit
Do follow trends as well as your interests
Do share your own content regularly, and with enthusiasm
Do be original in everything you do and share on Pinterest!
Do use and tag your own images
Do make sure your links open new windows
Do follow all Pinterest's rules and guidelines
Do post responsibly
This is just scratching the surface of ways to use this platform to grow brand awareness and marketing. But that should be sufficient to get up and get started without wasting a minute of your precious time. By following the "Do's" from the toolkit, Pinterest users should be able to maintain a successful account on the platform.
Quora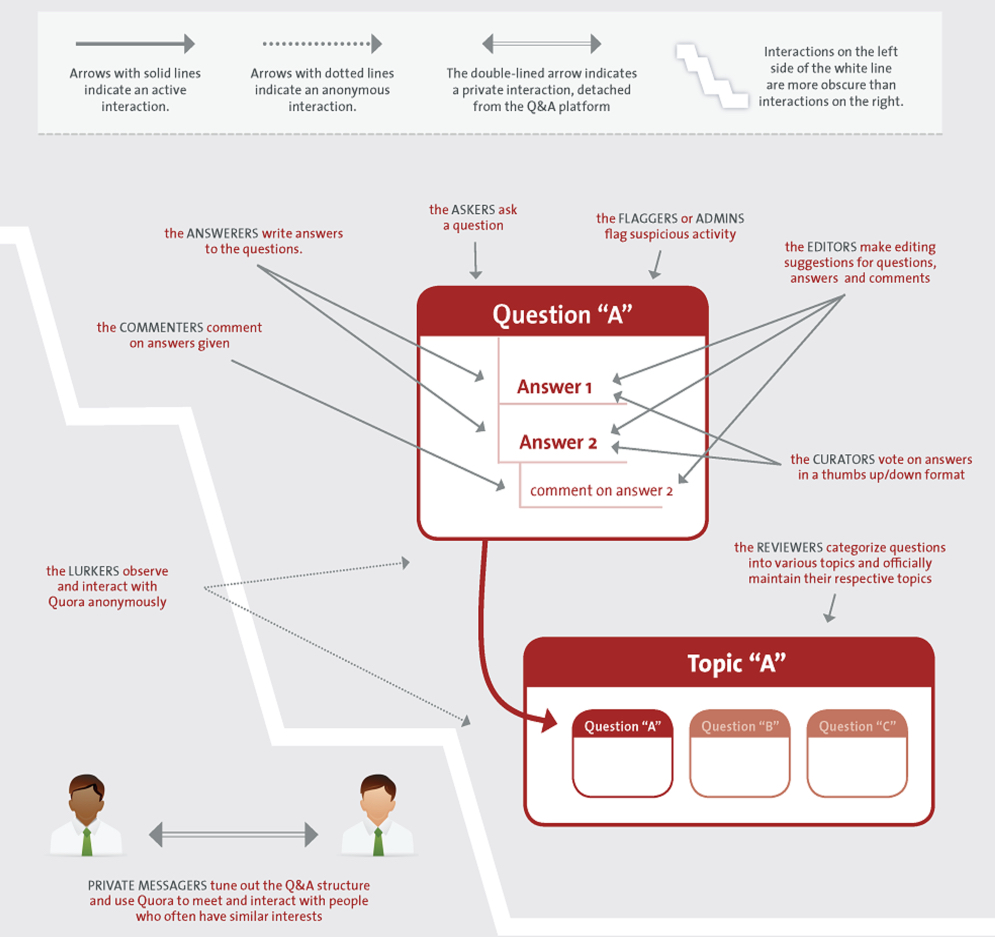 Content marketing on social media is a modern-day marketing strategy. If you want to increase your visibility, you need to have good content on your website. Quora is a social media platform that can help you optimize your content marketing efforts. In this upcoming blog, we will tell you how to do content marketing on Quora.
Quora has over 100 million registered users. You can target this vast audience by asking questions, answering questions, and commenting on other people's posts.
So how do I use Quora for my content marketing?
You can use Quora as an opportunity to publish high-quality content that would be impossible or very difficult in other mediums like Facebook, Twitter, or LinkedIn. This will not only give you higher engagement rates but also better search engine rankings than if they were published elsewhere first which is always a win-win.
Use Quora as a distribution and amplification tool – Not as an up-front lead generation tool.
Use Quora to establish your expertise and credibility – While some folks may not like Quora for that reason, it's a great place to start building out your personal brand by publishing useful content relevant to your niche.
The trick is to create quality content that is interesting, informative, and relevant to driving traffic back to your website or blog.
Conclusion
Although there are a lot of other successful social media platforms like Google My Business, Reddit, WhatsApp Business, and More, these are some of the examples to get you started at the beginning.
And if you are looking for more assurance and assistance to implement content marketing on social media, we are always here to help you create the best social media marketing strategies to take your business to the top, with our easy-to-use tools! If there's anything we can do for your business, please don't hesitate in contacting us. We would love nothing more than to show off what 12 channels can do for your business, we've seen it happen before–our other clients have been thrilled with the results!