Content marketing is used by 93% of B2B marketers – Cost-effective and increase in outsourcing
83% of marketers measure content success with organic traffic as a key metric
79% of businesses are known to opt for content marketers to bring them quality leads.
Organic traffic is 10% greater than paid traffic – Increased need for SEO-friendly content
Content marketing occupies a 41% budget margin in marketing – Engaging content = Higher ROI
The addition of visuals is known to drive traffic to the site by 75% – Increased ROI
72% of businesses believe in content marketing to increase leads and support customer retention – DrivesDriv traffic to the site
70% or more users are interested in reading blogs – Increase in traffic to the site
B2B marketers are known to dispense content through paid mediums – Wider reach
65% of B2B marketer's content is leftover and unused – Decrease in productivity and traffic
70% of users prefer quality content over its quantity – Increases brand loyalty and recognition
Over 50% of B2C content marketers prefer outsourcing for their content 
Content decides the present and future of the content – with content increases brand recall, equity, engagement, and retention of customers
What Is Content Marketing?
As we already know, content marketing is one of the most important digital marketing strategies involving creating and sharing content online. Now, we also need to know how and why the content needs a marketer to sell or re-sell a story, in promoting any business.
Content and Marketing are broader terms in the world of the internet. To further simplify it, content marketers use different strategies in different areas of the market to approach each creatively and individually. From writing an Email to Podcasting, Content marketing is everything to a business and is needed everywhere. Even when lying to your boss about why you badly need to take a two-day leave. Not only is it about promoting products or services, but selling the words in a way that interests the reader/listener. 
Popular Strategies Used By Content Marketers
While there are many ways to promote your business effectively, it is ultimately about what type of digital marketing content best sells your business/campaign.
Content Marketing - Importance
Whilst we have discussed how businesses determine their type of marketing matches their goals and purpose the best, we need to know that any business solely doesn't thrive on just a good SEO content strategy. Any business with the intent to do the best in the industry and gain the trust of its consumers not only wants to engage with its customers from time to time but promotes its campaigns regularly to seek potential traffic and profits. 
Such businesses do not only opt for emails, the most popular form its of content marketing but influencers, SMS, videos, and anything to stay connected. Traditionally, content marketing was used to stay one step ahead in the market to set every business apart from its competitors, but it has now become a necessity for any modern brand. Thus, rephrasing "Content is King" with "Content is Kingdom".
Any business cannot flourish online; without being strongly able to exhibit and advertise its products or services to its potential customers. Not only does the design of the website have a 75% influence on its credibility, but 2 out of 3 people are known to prefer and engage better with a website with beautifully designed content.
A website doesn't need a plastic surgeon to look gorgeous. Engaging UX and subject matter expertise are sufficient enough to convert a visitor to a consumer. Quality content is not only likely to position your business as an industry expert but gain the trust and loyalty of the customer, thus hiking sales and establishing a niche in the market.
Any marketing strategy that fails to create an impact in the market is set to break your business regardless of your objectives. A very little, or a little too much is always a bad start when introducing your goals or ambitions to a certain new someone. There are a lot of content writing practices that have inevitably failed a business. 
Let's follow an example of an advertisement, selling a rope:
Ad P – "Slope up, slope down, slope left, slope right, falling down a slope without a rope? Scratch us to catch us on the way to crash land on a la-la land."
Verdict – While Ad "P" managed to become catchy and viral, the product has failed to communicate its uses and drive a potential customer to its website.
Ad Q – "Climbing without a rope? Visit us at Xyz.com to buy a rope, one for every hustler scaling up the slope."
Verdict – Ad 'Q' is not only engaging and viral but elegant. Also, it managed to convert its visitors to consumers, thus generating leads and revenues.
Now, do you know why content writing is as important as a product/service of your company itself? Though it is good for your brand to go viral, at what cost? Its reputation will rather be known for crummy and dull humor than its business goal.
Recorded Statistics - Content Marketing
Looking for an astrologer to forecast the "best day" to post your digital marketing content?
Backlinko says that a "best day" depends on what your definition of it is –
According to backlinko, there's no "best day" to publish a new piece of content. Social shares are distributed evenly among posts published on different days of the week.
Best business strategy?
According to CMI 81% of marketers use SEO content strategy as their core business strategy.
A "Good" Content
Although there are many ways to skin a cat, it is always the top suggestions that are more viable –
Compelling Headline – Captures the reader's attention
Authentic Content – Creates trust and reliability
Interesting Storyline – To keep the reader hooked and engaged
Facts & Figures – Builds strong credibility
infographics – Visual elements create curiosity
Mix & Match – Infinite ways to put them on their toes
Tips & Tricks – Take them through the process you do the best
Add those Surveys – Interact and keep updated with the pulse of your customer
Content Marketing & Other Channels
Stability starts with the foundation. Each brick alone cannot create any structure. Stacked and layered in various styles to create bonds, brick masonry is a highly durable form of construction. Similarly, in constructing a strong brand in the market, content marketing is considered the cement, holding together each brick of the digital foundation.
Email Marketing

– Not viewing your email marketing as content is a mistake. The tone of your email campaign can decide the future of your brand by making it feel like an actual correspondence or just another marketing ploy. A click creates an actual difference in email marketing, since there are approximately 35% unread, and 85% spam emails in the world.

Social Media Marketing

– Content marketing goes hand in hand with social media marketing since good content needs a successful social handle to promote, and a social handle becomes successful, only when filled with good content.
Influencer Marketing – An influencer on mute cannot possibly do justice to the brand without actually promoting it, in a way, as creative as possible. Hence, the need for content. Content has not only become a common word of mouth, but creative storytelling is a weapon, 9 times more likely to attract audiences.
Content Marketing - Success Story
Vogue India uses one of the greatest weapons in the digitized world of content marketing – "Storytelling"
They launched a campaign #VogueEmpower, an incentive to raise the voice for women's empowerment and violence against women. Featuring top Bollywood celebrities like Madhuri Dixit, Deepika Padukone, or even Ranbir Kapoor in their videos, they add to the glamor and create a buzz to their content marketing efforts, using a popular marketing trick "appeal to the senses".
12 Channels & Content Marketing
"12 channels" is a digital marketing agency with a team of young and dynamic go-to global marketers. Here at 12 channels, we don't believe in selling stories that sound better. We believe in creating many that make noise with ever-growing success. It's not just a story to us, it's "your story", your story of success, that we build together. Be it a website, be it SEO content strategy, be it content and copywriting, be it anything. We do it all. But, just not this way, which starts and ends with a rhyme that looks forced and contrived.
To know us better, sit with us on a ride with our subject experts through the process we follow the best – 
At 12 channels, every channel has a qualified subject expert team working together to reach out to you on –
Probing your needs and requirements better.
Strategizing and curating alternatives to serve the best.
Building tailor-made solutions with one or more channels is necessary.
Promoting relevant crowds & generating relevant traffic for higher conversions.
Analyzing the performance using key metrics.
Tracking & optimizing your business to reinforce your brand.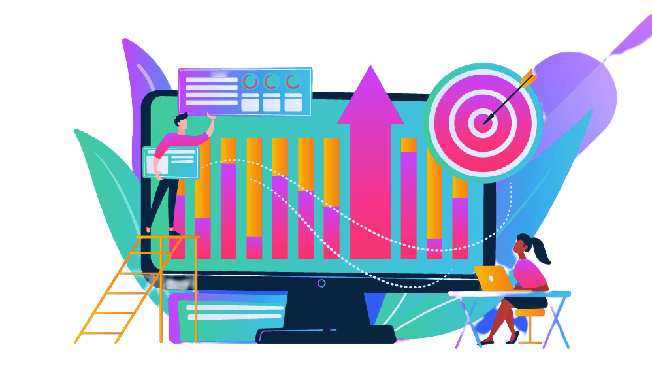 Create Your Best Marketing Plan Today With DMaS!
12 Channels is a full-service marketing agency that specializes in digital marketing, advertising, PR, social media and more! With our DMAS, Digital Marketing as Service strategy, get a 360-degree media presence now!


Introduction As more and more businesses start to invest in content, the myths and misconceptions about it continue to grow as well. But what is...