Introduction
Has anyone ever thought that someone can speak their voice through social media? In my opinion, the answer would be 'No!'. As we've never imagined that we can grow our business through social media marketing, let alone voice our opinions. But now, it has become possible to grow and reach the top only with the help of a few basic tips on social media.
Our ancestors said that to grow something you need to make a plan. A plan from 'how to create it' to 'how to control it. We know practice makes a man perfect, similarly, planning makes a business successful.
Social media planning is a very crucial topic to consider before entering the world of social media marketing. So without taking much time and sweating up, let's see how to plan for social media marketing, how to make a strategy, how to initiate the plan of action, and what are a few 12 Channels tips to make your business an effective one.
How to create a plan of action for social media marketing?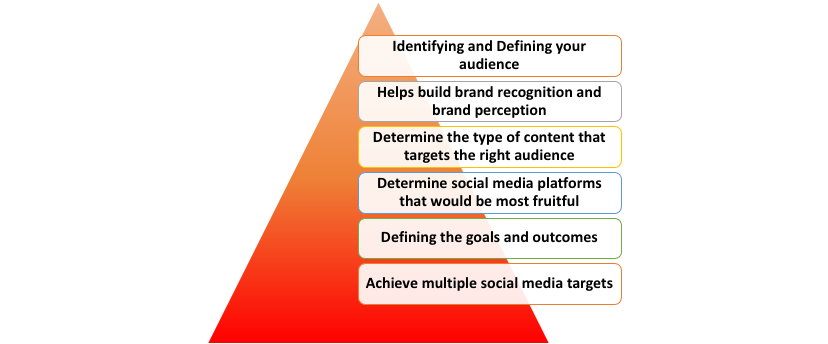 To create a plan of action for SMM, it's very important to understand every aspect of marketing. A plan of action for any marketing domain is very important as it provides a direction for the associated members to follow a map and it also reduces the possibility or risk of uncertainty.
There are a few steps on how to create a plan of action for social media marketing. They are –
You must identify your specific and time-based objectives or goals before planning for anything. Make a list of the goals you'd like to achieve through this channel.
You must determine your key performance indicators to know the status of your plan
You must identify your target market to grab more and more eyeballs toward your business.
The most essential step is to create a strategy based on each element of the marketing mix. (4Ps)
You must identify your competitors before taking any action. Try to offer those things to your customers that are not fulfilled by your competitors.
Appoint personnel for various positions and assign them roles and responsibilities accordingly.
The last and most important step is to execute the plan.
To this end, there are several salient steps that must be taken before devising and executing a marketing plan of any kind. By taking a judicious approach to each of these steps, businesses can pave the way for success while avoiding the pitfalls and roadblocks that can arise at any stage of the marketing journey.
What is a social media marketing strategy and how to create it?
Social media marketing strategy definition:
The marketing strategy refers to a blueprint outlining the objectives of your business, steps to achieve them, and the criteria to measure the status regularly.
It is a strategy that determines what to do when to do it, where to do it, and by whom it should be done. With the help of a social media marketing strategy, you can easily carry on your business in a productive way through which you can achieve your marketing goals and objectives.
Let's understand how to create a strategy and these are a few points that you need to focus on for creating a marketing strategy.
How to create a social media marketing strategy?
The journey to the top is never easy, but with hard work and perseverance, one can reach their goals. Achieving success in any field takes time; there are always steps you need to take on your path whether it be climbing Mount Snowdon or creating a social media strategy!
We don't know how many steps make a climb to Mount Snowdon, but there are 7 steps to creating a perfect social media strategy, they are –
#1 Choose social media marketing goals
The first step to creating a winning strategy is to choose proper marketing goals and objectives. Goals and objectives are the only two parts of motivation.
#2 Know your audience
Knowing your audience is equally important as running towards profit. As both are directly related. Audiences frequently change their tastes and preferences, so keeping everything in mind about audiences will give fruitful results.
#3 Know your competition
To achieve the peak, you must identify the strengths and weaknesses of your competitors as well. So that you can focus on their weaknesses to increase your strength.
#4 Use brand advocates
By creating a few social media guidelines and by educating them about the best social media practices you can easily grip your current customers. Instead of only going for new customers, it'd be great if you focus on your existing customers and turn them into brand advocates.
#5 Creating profiles on relevant channels
By creating social media profiles on various relevant channels you can get benefits from multiple platforms. This will help you to get targeted customers to list from various sites through which you can focus on wherever you wish for.
#6 Allocate the right budget
Undoubtedly, the most pivotal aspect of a successful social media marketing (SMM) strategy lies in the judicious allocation of budgetary resources. With a well-planned budget that is tailored to the specific objectives of the business, marketers can unleash a torrent of powerful strategies and tactics that are designed to maximize the impact and efficacy of their campaigns while minimizing costs and streamlining efficiency.
By taking a strategic and data-driven approach to budget allocation, businesses can effectively optimize their SMM efforts, achieving their desired outcomes with remarkable alacrity and cost-effectiveness.
#7 Track social media metrics
By tracking the number of insights, reach, traffic, views, and more regularly, you can easily observe your current position on the market. By tracking, you can also modify your existing plan of action in the middle, as SMM is very flexible.
Now that you've learned what to do, remember that the journey will be more exciting and successful if you take these steps.
Platforms for Social Media Marketing
Here's the list of the most popular and most effective social media platforms which will help you to boost your marketing strategies.
Instagram
Facebook
Tiktok
Twitter
LinkedIn
Pinterest
INSTAGRAM
In our top 6 effective social media marketing platforms list, Instagram overtook every other application. Instagram is a platform that mainly focuses on visual content like photos and videos. The engagement rate of Instagram is more than 56% of Facebook's.
Here you can share your business's photo and video content globally. You can also promote your content through its features. You can also advertise your products through Instagram ads.
FACEBOOK
Another platform that topped In our top 6 effective social media marketing platforms list is Facebook. This is a platform where you can create a Facebook business page and share your content.
Here you can invite audiences and can share your content with everyone. Facebook also allows you to promote your content.
TIKTOK
TikTok is a social media platform that only allows users to post short videos. It's ranked third on our list, but you should know about it before posting your next video!
The best way to market your business on Tiktok is by creating amazing, informative videos that will engage with potential customers and show them the advantages of using services like yours!
TWITTER
This application has an average of 186 Million daily active users on the global level. This application is more important for those businesses that produce original content regularly.
Twitter is a type of face-placed platform. The users of this platform most use this to get information about current affairs, brands, and businesses.
LINKEDIN
This is a platform where an individual can publish their skills and get hired as per the requirement of a business.
LinkedIn is mainly known as a professional social networking site and this is highly beneficial for B2B transactions.
PINTEREST
It's a social media platform having 400 Million monthly active users. Here you can upload your product or service's pictures and videos with a detailed description. Through this, you can also increase your web traffic by giving your website link in the product description box.
Pinterest makes it very easier to promote the products on the site.
Tips for effective social media marketing strategy by 12 Channels
You may consider thousands of points to growing but could not achieve your objectives, you may consider a few points to growing and could achieve marketing goals and objectives.
Focusing on quality has been proven as more crucial than focusing on quantity. As we focus more on the quality of the business than its quantity of labor work. This will help the business to get overall attention from their existing as well as from their new customers.
There are a few major paramount points that you need to focus on to make your social media marketing strategy an irresistible and productive one.
#1 Create an astounding content strategy
As we all know without content social media marketing is meaningless. Social media marketing platforms are mainly based on content marketing. So to wrap the best output a spellbound content strategy is mandatory.
#2 Team Building
Building a working team of professionals, according to their fields of expertise is very important. Physical efforts are more required when it comes to spreading your business globally. Having the best employees can give you fruitful results.
#3 Choose the right platform
Choosing the right platform for the right products is necessary. As we cannot just focus on audio content, we need to focus on visual content as well as per the requirements of different social media marketing platforms.
#4 Customers' preferences and choices
Giving due importance to customers' choices and preferences will lead your business to a better level. As they get changed from time to time, similarly a business should also change its articles from time to time as per the demand of the customers.
#5 Learn from companies
There are a lot of companies who've failed to achieve their objectives just due to a lack of proper strategy and preferences of giving importance to a few major and important key points. If you focus on building a strong strategy for the key points you can grow without any speed breakers.
Conclusion
It's very important to know a few things before opening your business on social media marketing platforms. To grow a business on the global level, you must focus on a good plan of action for social media marketing. By considering the best marketing strategy you can easily achieve marketing goals and objectives.
By preparing a correct plan of action and executing it with proper management skills, you can easily engage your business profile with your customers. And through social media marketing platforms alone, you can spread your business worldwide if you monetize it regularly.
So, what are you waiting for?
At 12 channels, you'll have the best subject matter experts and tools to assist you through the process and get your business to the top. We'll handle everything from strategy development down through execution – giving yourself time away from running around town. Whether it be social media marketing or any other channel; we know just how to get your business up there on top so that no matter what happens in this competitive street–you don't sweat!