Introduction
In the contemporary landscape of marketing, it is a widely recognized phenomenon that the practice of utilizing influencers for promoting brands is experiencing a meteoric ascent. With that said, the strategic branding of these influencers represents a formidable means for activating the promotional potential of such brands.
A recent study by Mediakix found that businesses will spend up to $10 billion on influencer marketing in 2018. That's a lot of money, and it shows just how popular this form of marketing has become.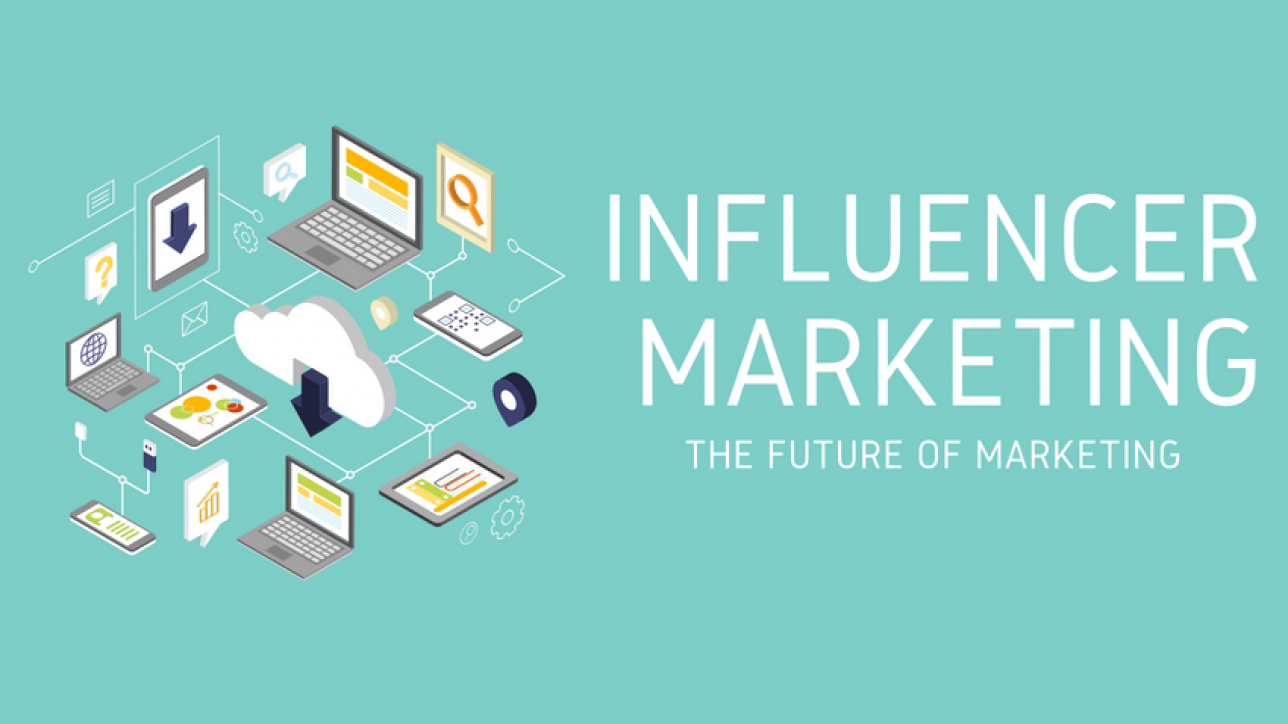 In the discourse of this article, we shall engage in an examination of a selection of brands that have harnessed the power of influencer marketing with conspicuous success. Our comprehensive analysis shall encompass an elucidation of their strategic approaches, the nature of the influencers they employed, and the outcomes they achieved. By the denouement of this exposition, you shall have acquired a profound comprehension of the impressive efficacy of influencer marketing and garnered inspiration from the triumphs of these illustrious brands.
Influencer Marketing
But what do we mean when we talk about influencer marketing?
In the world of marketing, there exists a formidable approach known as "influencer marketing." This particular modus operandi, hones in on leveraging a set of leading figures, with an eye to propagating your brand's message. These eminent personages may wield a considerable social media following, or perchance possess a considerable reputation in their respective field of expertise.
The underlying crux, however, remains to be their capacity to exert a significant impact on prospective customers, thereby, generating an unmistakable and palpable upswing in brand awareness and engendering a commensurate surge in interest levels towards your brand.
Influencers Branding – Celebrity (or) Mega Influencers
Rihanna and Puma
Puma has had a long-standing relationship with Rihanna.
They started working together in 2014, and since then, their partnership has been incredibly successful.
Rihanna, the internationally renowned luminary, has been instrumental in driving the eminence of the Puma brand through a myriad of stratagems. From spearheading the advertising campaigns as their preeminent ambassador, to the conception of a bespoke line of products, and even making eye-catching appearances in Puma's storefront displays, her multifarious contributions to the brand have been positively staggering.
In fact, this collaboration has been celebrated as a paradigmatic instance of the consummate synthesis of celebrity and brand. The towering success of this partnership is incontrovertibly apparent, with Rihanna's unfathomable reach across the globe propelling Puma to the forefront of public consciousness.
Kendall Jenner for Calvin Klein
Calvin Klein is one of the most popular brands in the world. And it has heavily relied on Kendall Jenner for its influencer marketing campaigns.
For Calvin Klein, Kendall has starred in several advertisements, including one where she was featured completely nude. This generated a lot of buzz on social media, with many people talking about the ad and the brand.
As a result, Calvin Klein saw a significant increase in website traffic and online sales. In addition, the brand's social media following grew by millions of users.
Justin Bieber and Adidas
Adidas has been using Justin Bieber for influencer marketing for a few years now. In one of their earlier campaigns together, Adidas asked Bieber to star in a commercial where he would play soccer in their shoes.
The commercial was aired during the World Cup and it generated a lot of buzz online. As a result, Adidas saw a significant increase in website traffic and online sales.
In addition, their social media following also grew by millions of users.
Selena Gomez and Coach
Coach is a popular brand that sells bags, wallets, and other accessories. A few years ago, they decided to use Selena Gomez as an influencer to help promote their products.
Gomez starred in several ads for Coach as a spokeswoman, which generated a lot of buzz on social media. As a result, Coach saw a significant increase in website traffic and online sales from young shoppers.
In addition, their social media following also grew by millions of users with the young fans focused on the brand.
Apple and Taylor Swift
Apple has been using Taylor Swift for influencer marketing for a few years now. In one of their earlier campaigns together, Apple asked Swift to star in a commercial where she would talk about how she uses her iPhone to record her music.
Taylor bagged a whopping amount of 26 million for the Apple Music commercial. The commercial was aired during the Grammy Awards and it generated a lot of buzz online. As a result, Apple saw a significant increase in sales and garnered tens of thousands of likes, more than the majority of its posts.
The Mega Influencers Branding Risks
Not only that, but most of you also might remember the downfall of Coca-cola when Ronaldo removed the Coca-cola bottle during a press conference which caused them to lose a great deal of money.
This one incident shows how celebrity influencers can be a great deal among any marketing strategies for any product or company, but also a very risky one. If something goes wrong, it could result in a great loss.
Macro Influencers Branding
Everlane and Jenni Kayne
Jenni Kayne is a popular Los Angeles-based fashion designer whose minimalist style has caught the attention of many celebrities and everyday women. In 2015, Everlane decided to partner with Jenni Kayne to promote their brand and products. The results of the campaign were impressive; not only did Everlane see a significant increase in website traffic, but they also received an uptick in social media engagement and sales.
Danica Patrick and Aspen Dental
Aspen Dental is a company that provides dental services and products. To expand their market, they turned to influencer marketing. They teamed up with NASCAR driver Danica Patrick to promote their products and services. The campaign was a success, and it helped Aspen Dental reach new customers and grow its business.
However, not all brands have had such success with influencer marketing. Some brands have even experienced backlash from their partnerships with influencers. But that depends on how the influencer is used, and what type of content they produce.
Alex Jimenez and Ford
Ford has discerningly opted to deploy Alex Jimenez as their brand ambassador, and the efficacy of this astute decision has been nothing short of remarkable. Jimenez, with an eye-popping 1.5 million YouTube subscribers, has managed to rake in a staggering 100 million views, with his Ford Mustang review video alone amassing an impressive 5 million views, while his unboxing video has been viewed over 2 million times.
Notably, Jimenez's affirmative appraisal of the Ford Mustang has catalyzed the car company's sales, with a 50% spike recorded since his initiation as a reviewer of the iconic automobile. Jimenez, albeit being a bonafide celebrity, effortlessly straddles the line between fame and influence, duly earning the moniker of a "macro influencer."
Micro Influencers Branding
La Croix
La Croix, the sparkling water brand, used micro-influencers as a part of its influencer marketing strategy. These micro-influencers were people who had a following of between 1,000 and 10,000 people on social media.
The goal of using these micro-influencers was to create organic, unpaid content that would help to promote the La Croix brand. The company worked with an agency that helped to identify relevant micro-influencers and then worked with them to create content.
The results of this campaign were impressive, with a reach of over 4 million people and over 700,000 engagements. This led to an increase in sales for the company, proving that influencer marketing can be a successful way to grow a brand.
Warby Parker and Daisy Fuentes
Daisy Fuentes is a popular TV personality and actress who has worked in many different areas of the entertainment industry. She's also a brand ambassador for Warby Parker, a company that sells prescription glasses online. When Warby Parker chose Daisy first, her follower count was only 18,000. But after partnering with Warby Parker, her follower count increased to over 200,000.
Warby Parker likely chose Fuentes as an ambassador because she has a good loyalty base and her fans trust her opinion. 82% of consumers are more likely to purchase after seeing it recommended by an influencer.
The company has also been very successful in working with other influencers. To date, Warby Parker has worked with over 5,000 influencers and has seen a return on investment of $12 for every $1 spent.
Although Warby Parker is a relatively new company, it's clear that influencer marketing has helped them to grow rapidly. And they're not the only ones…
Samsung – Used micro-influencers to increase brand awareness in South Korea
Samsung, a prestigious brand in the tech industry, recently undertook a campaign utilizing micro-influencers to augment brand recognition within the South Korean market. In collaboration with KakaoStory, a prominent social media platform in the region, the company identified and engaged with a coterie of micro-influencers who possessed the potential to champion the Galaxy S9 phone. These influencers were entrusted with the phone to evaluate its features and regale their experiences with it through their social media accounts.
The ramifications of this campaign were astounding, with the influencers' extensive reach resulting in a remarkable penetration of over 3 million people, ultimately fueling a 5% upswing in brand awareness. Furthermore, the purchase intent for Samsung's Galaxy S9 phone witnessed a 1.5% surge, and the consideration for the product increased by a substantial 2%.
This serves as a testament to the potent impact micro-influencers can exert in the promotion of a brand and its wares, even for an established giant like Samsung. If your business is aspiring to enhance its brand awareness, it would be judicious to explore the prospect of collaborating with micro-influencers within your industry.
Coca-Cola – Used micro-influencers to promote their Dasani water product
Coca-Cola, a behemoth in the world of branding, has also hopped on the influencer marketing bandwagon and experienced substantial gains. The multinational corporation opted to engage micro-influencers in promoting their product, Dasani water.
Coca-Cola strategically teamed up with ten distinct micro-influencers, each commanding a following ranging from 5,000 to 50,000 individuals. These tastemakers were endowed with a month's supply of Dasani water to indulge in and subsequently post about on their social media accounts. Furthermore, they were furnished with a $15 gift card, which they could utilize to purchase any Coca-Cola products of their choosing.
The aftermath of this novel approach proved to be highly effective, with the influencers reaching an impressive one million individuals, thereby engendering a 3% surge in brand awareness for Dasani water. Additionally, Coca-Cola witnessed a 5% spike in purchase intent and a 4% upswing in consideration for their Dasani water offering.Regenerate response
It turns out that Coca-Cola was not the only one who realized how important micro-influencers are. If you're looking for an effective way to promote your brand, consider working with them too! Because micro-influencers are more relatable to their followers compared to other types, they can help increase brand awareness and spur purchase intent.
Nano Influencers Branding
Dyson
Nano influencers are becoming an increasingly popular way for brands to market their products. Dyson, a brand known for its high-quality and innovative products, decided to use nano influencers to help promote its latest product, the Dyson V10 vacuum cleaner.
The goal of the campaign was to create awareness for the new vacuum and to show how it outperformed other similar products on the market. Dyson recruited over 100 nano influencers, who were each given a V10 to test out and review.
The nano influencers were then asked to post pictures and videos of themselves using the vacuum, as well as their thoughts and opinions on it. In addition, they were also encouraged to share personal stories about how the vacuum had helped them in their everyday lives.
The campaign was a resounding success, with the nano influencers reaching over 4 million people with their posts. In addition, the Dyson V10 went on to become the best-selling vacuum cleaner in the UK.
IKEA
IKEA is a brand that leverages influencer marketing to great effect. To target millennials with its messaging, the company turned to nano influencers. These social media users have fewer than 1,000 followers but are highly engaged and influential within their communities.
Through its partnership with nano influencers, IKEA was able to reach a new audience and promote its products in a way that felt organic and authentic. The results were impressive, with IKEA reporting a sales lift of 3% as a direct result of its nano influencer campaign.
Clinique
Clinique, a cosmetics company, used nano influencers as part of its influencer marketing strategy. Nano influencers are social media users with a following of between 1,000 and 10,000 people. Clinique partnered with 20 nano influencers to promote their products on Instagram. The campaign was a success and resulted in a 5% increase in sales.
Gett Taxi
Gett Taxi is a transportation company that has been using nano influencers for influencer marketing. By using nano influencers, they can target a specific, niche audience. Their campaign has been successful in reaching their target audience and increasing brand awareness. Their campaign resulted in a 20% increase in app downloads and a 50% increase in brand awareness.
Hence, if you are a brand just getting started or have a small budget, then using nano influencers is a great way to start your influencer marketing campaign. But, remember that other than choosing an influencer solely based on follower count, brands also choose influencers with niche expertise or those who have a personal connection to the brand.
Brands Using Niche Expertise
Fashion Nova
Fashion Nova is a women's clothing company that has found success with influencer marketing. The company has worked with several fashion bloggers and Instagram influencers to promote its products. Fashion Nova has found that by working with influencers who have niche expertise in fashion, they can reach a more targeted audience and generate more sales.
The company has reported a 20% increase in sales as a result of its influencer marketing campaigns.
Bumble
Bumble is a dating app that has used influencer marketing to great effect. The app has worked with several well-known social media influencers, including Kylie Jenner and Chrissy Teigen.
By working with influencers who have a personal connection to the brand, Bumble has been able to reach a wider audience and generate more downloads. The app has reported a 100% increase in downloads as a result of its influencer marketing campaigns.
Brands Using Personal Connections
L'Oréal
L'Oréal is a cosmetics company that has used influencer marketing to great effect. The company has worked with several well-known celebrities, including Jennifer Lopez and Beyoncé.
L'Oréal has revolutionized the beauty industry by collaborating with influencers who have a personal connection to their favorite brands. This campaign strategy not only generated 10% more sales but also increased brand awareness and loyalty in record time!
Pampers
Pampers is a diaper company that has used influencer marketing to great effect. The company has worked with several well-known social media influencers, including Chrissy Teigen and Kim Kardashian.
By collaborating with influencers who have a personal connection to the brand, Pampers has been able not only to reach its target audience but also to generate more sales. The company reported an impressive 5% increase in revenue as the result of these marketing campaigns!
Conclusion
The emergence of influencer marketing as an efficacious technique for brand promotion has been nothing short of a phenomenon. The success of brands who have collaborated with small-scale influencers has been remarkable, as they have made their mark in the ever-changing market environment. Nevertheless, it remains a game of survival of the fittest, given the capricious interests of the masses, coupled with the perpetual oscillations in trends and niches.
Influencer marketing presents an opportunity and credible method to engage with a new demographic, whilst adopting an authentic and organic approach towards promoting products. The instances cited above are classic illustrations of the effective employment of influencer marketing to foster business growth.
When executed with finesse, influencer marketing can prove to be a formidable weapon in enabling brands to penetrate untapped markets, boost sales, and foster brand loyalty. Nonetheless, it is important to bear in mind that identifying the appropriate influencer for your brand is a key to success. To this end, enlisting the services of the right agency is essential in accomplishing this objective.
If you are in search of the best, look no further than 12 channels, because at 12 channels we will connect you with the most popular and loved social media influencers that will surely amplify your brand.
Get in touch with us today to get started on your next successful influencer marketing campaign!