Introduction
Are you looking for the word 'free'?
In a world where people are screaming for demands and records, they are provided with ample choices. Depending on their preferences, businesses are also coming up with different ideas and techniques to continue selling and purchasing.
Demands and desires are now called a definition of marketing. Using social media for this is what the main motive of social media marketing is to provide an authentic and genuine platform where businesses can easily play.
Ultimately the main aim of every business is to increase sales and increase customers' views, through which they can build a social presence.
Ever thought that being a customer you can enjoy the contents of businesses without any penny, and being a marketer you can spread your content worldwide with near to zero investment? But now technology has made it possible. You need not spend 1000 bucks to spread your content with your audiences.
But, still, we'd like to highlight something, though it'll provide you ample opportunities for spreading the content-free, they won't provide you the utmost returns which you get from a paid one. So there lies a big difference between doing business for free and paying.
Here you'll get a complete package where you'll understand how the entire free and paid services of smm work and how one can utilize the essential elements of marketing and generate revenues.
Social media to social media marketing
Using social media randomly to use social media for marketing, there lies a large difference. It's like playing cricket with a tennis ball when you were a child and now playing cricket with a duce ball or leather ball when you are grown up.
Social media consists of so many things, so many features and so many ways through which you can easily set up a marketing profile using professional marketing tools and tactics. It is more than just using social media for sharing photos and videos of your own.
Since it has become a marketing platform, social media provides its users with several features through which they can easily generate revenue without involving much effort but by using it effectively and efficiently. For marketers who are using social media for their business, it can be an accurate place to get most of the things done by only sitting in any corner of this world.
You can easily find audiences through social media. For setting up a target audience to tune them into becoming your potential customers, this is one of the best marketing channels. It's a platform where you can find a variety of content, content in different niches. It allows you to track and measure the performance and responses of your content on social media. It also helps in identifying trends and understanding consumer behavior, so that you can prepare user-generated content that can be saved from going out.
Social media platforms are more than just getting a social presence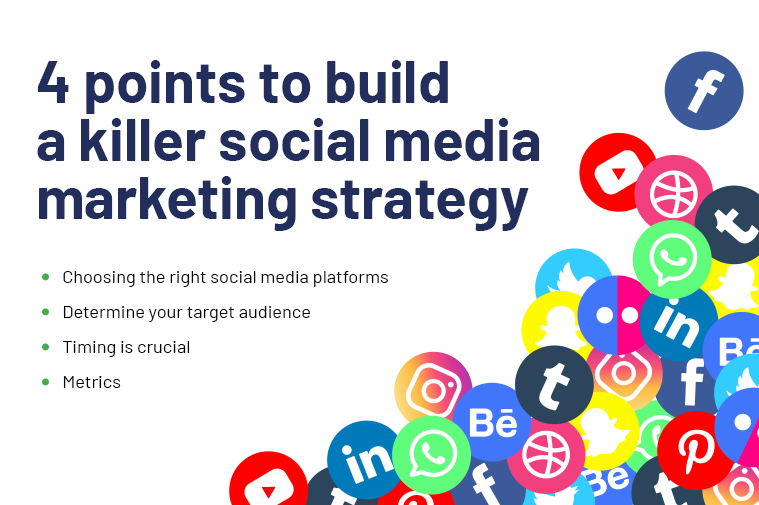 It also influences the number of consumers. It also provides several data and numbers which can be your key partner while preparing a marketing strategy. These types of advantages will be under your business only when you start monetizing your business profile. Without investing in social media platforms you cannot expect this much of a return.
But there's one more thing we'd like to highlight, smm is one of the cheapest, easiest, and most effective approaches to marketing tools that can provide you with an enormous number of opportunities. This will automatically divert your sales, create a good reputation on social media and build credibility.
Mostly social media is grabbed by influencers and popular celebs. Businesses, regardless of the size they pursue, may be small-scale businesses, sole proprietorships, or multinational companies. Everyone is now headed towards the digital way to satisfy their marketing goals. Large companies usually collaborate with popular celebs, great Influencers, and popular icons of social media to reach their customers. It will become a very lengthy and hard labor process if you use the time to find the audience. By reaching out to them you can easily make it work without investing much time, effort, and money.
To get all these things done, you've to consider certain points before heading towards paid marketing.
You may consider them the essential elements of marketing. It includes:
#1 Strategy
Most importantly the key factor for every business to grow and achieve success is its plan. Plan, in the sense, marketing strategy.
Marketing strategy is the backbone of a business. Without an effective and audience-oriented marketing strategy, no company has ever succeeded nor will.
It helps in enhancing the production process in developing goods and services. To cater to customer needs it provides you with ample options to understand your customers in a better way.
#2 Content
Social media is all about content and content is the most attractive perfume of the internet. Customers can easily judge a business by the content it produces. Contents should be highly attractive, creative, and informative at the same time.
At the end of the day, you are going to spread all the information about your brand through the content. It helps in communicating your messages, educating and converting them into potential customers.
#3 Relationship
Customer relationship is the most important factor among all the important factors of marketing. To grow peacefully in social media, you must have a great customer relationship. Good customer relationships can benefit you and your business in so many ways. As it helps in increasing your brand value, helps in building brand awareness, creates brand reputation, and makes your brand trusted, loyal, and recognizable.
#4 Management
Managing the insides as well as the outsides is very important for your business. Proper management of the business will ensure calmly flowing with the market. It helps in making group efforts an effective and efficient one. It also helps in preparing for future uncertainties.
It enables the associates of the business to understand each and everything properly and take action accordingly.
Paid Marketing On Social Media
Now let's see what is paid or premium marketing in social media. It's nothing but when a business invests in social media marketing platforms and websites to promote and advertise their products to a greater extent it's said to be marketing through social media.
A business needs to invest in features like Facebook Ads, Instagram ads, and YouTube ads to spread its content on a global level to reach a variety of customers and acquire more social presence. These features help the business to grow potentially without any middle attachments.
Investment in social media ads will result in you with greater reach, understanding the greater audience interest, and directly helping in increasing the sales. When your business content is having an incredible number in reach, your content has more probability of attracting a wide group of audiences.
Paid social media advertising refers to a process or a method of displaying, promoting, and advertising marketing content on various social media platforms, targeting a specific group of audience. It includes pay-per-click advertising, influencer-oriented content, and display ads. It's one of the least expensive types of marketing techniques.
Unlike spreading content through TV, billboards, posters, and emails in traditional marketing paid social media provides you with ample options to source your products and services on the internet. You can easily engage with paid social media ads at an amazing low of $1. The cost of advertising and promotion depends upon the tendency of the target audience, a strategic area of focus, and the customer-oriented lines. So it requires very less investment as compared to other marketing channels.
The strategy of paid social media leverages the activities of external marketing on the channels of social media that support pay-per-click advertising.
Conclusion
Adopting paid social media advertising for your business can benefit you and your business in several ways. It opens the door of a room full of opportunities that will allow you to enter into the world of digital marketing.
The truth is, smm is not free if you are willing to enter into the world of digital opportunities. Through investing in social media ads and using the essential elements of marketing in a proper way you can easily ensure your business growth and longer survival. And if you need help getting started, here at 12 channels, we specialize in helping businesses break down barriers and pursue high dreams!
Learn how to harness the power of social media with our experts. We'll give you a free consultation and help throughout your entire campaign at 12 channels! You have time to make a change, you just need the motivation. Contact us and get started today! 
Social media marketing can be made easier and efficient with some help. It will not only help you to reduce time on your efforts but will save resources, and thus a lot of money. The revenue on social media marketing is much higher than the money spent on the marketing. Grab your offers today, with us at 12Channels, and make your brand, the next big DEAL in the market!