Introduction
"Time doesn't stop for anyone"
Now people are more updated and earning huge instead of struggling and hustling until sweat backstage. Every single thing that you can see is now a transformed one.
You can choose the metro instead of a fully-loaded public wagon. You can choose mobile phones instead of computers. You can also directly choose public without any middle person.
As far as the marketing part is concerned, every single thing is now updated by digital marketing techniques. The means to reach the audiences, the production tools, and even the products are of a new generation.
It's all because of DIGITAL MARKETING. Digital marketing consists of various marketing channels in it and SOCIAL MEDIA MARKETING is a part of it.
If you are a beginner to know about this global network, then this article is completely for you. We have covered the comparison between traditional marketing and social media marketing and how social media will bring massive results in the business reports and also the answer to why to choose social media for marketing.
So without walking in the middle of nowhere, let's take your business to another level. You are just away from learning the basic things about marketing through social media. This article will provide you with a better picture of your upcoming strategies.
Social Media Marketing Definition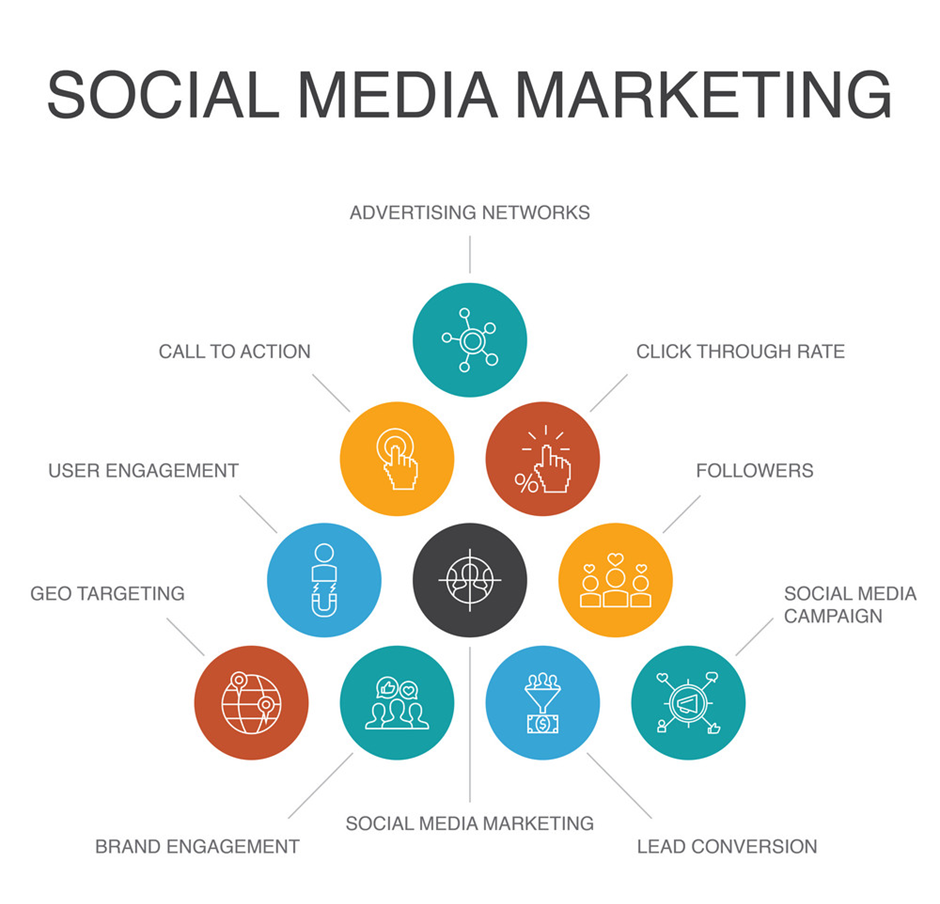 Social media marketing is a network of marketing strategies through which businesses spread their content on digital platforms. It includes all the social media platforms such as LinkedIn, Facebook, Twitter, Instagram, and WhatsApp which businesses use as a medium to deliver quality content to their customers.
In simple words we can define Social media marketing as a marketing tool through which businesses can carry out their activities like paid social media advertising, promoting and selling of products using social media platforms. It allows businesses to market goods, services, contents, ideas, and other requirements of customers on social media platforms.
Walking into the year 2022, let's see where social media is heading towards. Web researchers have made it clear that more than half of the total global population uses social media every day. The average daily usage of social media is increasing day by day and now it's around 2 hours and 27 minutes.
Global reports state that there are around 4.55Billion people who use social media. 6 out of 10 people on earth have an account on social media.
SMM Is Better Than Traditional Marketing – Why?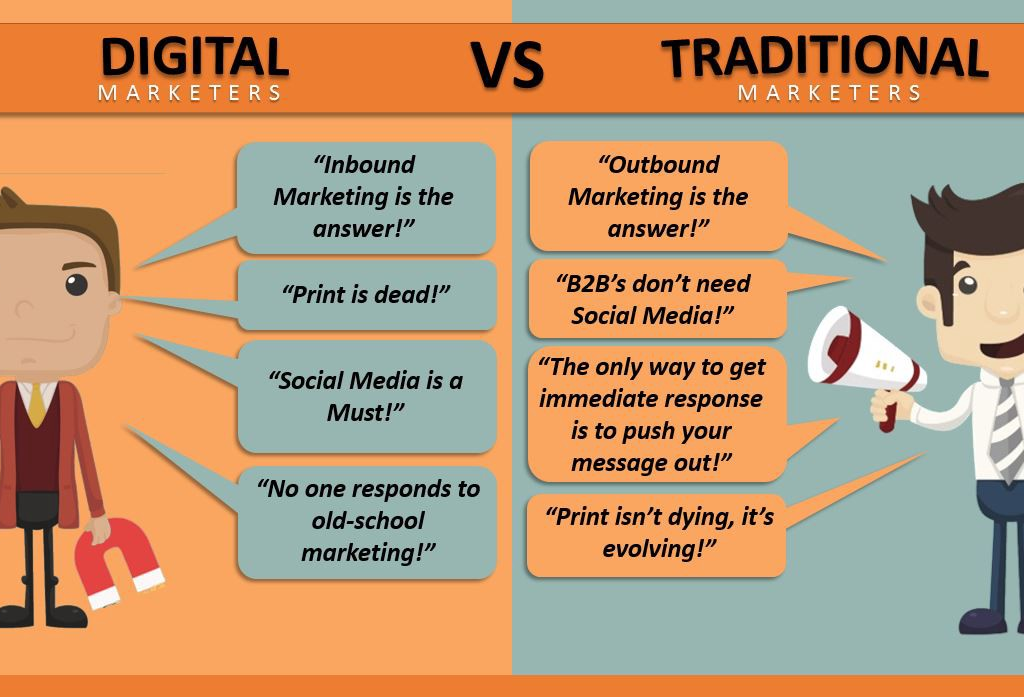 9 out of 10 marketers have shown a thumb for social media marketing. There's a big reason lying underneath.
According to global reports, around 45% of the total internet users search for products on social media platforms. At present, there are approx 10 million active advertisers only on Facebook.
More than 44% of the users of Instagram shop for products through it weekly. Linkedin is known for its highest-earning and most educated bases on social media.
There are many more numbers of different social media platforms that give utmost justice to the statement of why marketing through understanding social media is better than the traditional mode of marketing. But we've presented a comparison between smm and traditional marketing to provide you with a better understandable picture.
| TRADITIONAL MARKETING | SOCIAL MEDIA MARKETING |
| --- | --- |
| In traditional marketing, it becomes very difficult to measure their marketing campaigns. | This marketing channel makes it very easy for businesses to measure campaigns. |
| Traditional marketing offers very few options for engagement. You cannot see what your audience is thinking about your brand. | Here you can easily know your customer's behavior and there are more options for engagement. |
| This marketing tool is often expensive as it includes broadcasting, posters, wraps, print, etc. | This marketing tool is less expensive in comparison with traditional marketing. |
| Here you cannot directly communicate with your customers. | Here you can directly communicate with your customers. It allows the customers to send direct messages to the business page. |
| Here you cannot measure the performance of your content. | Here you get complete information about the insights and performance of your posts. |
Social Media Marketing Vs Traditional Marketing
Marketing through social media is better than the traditional mode of marketing.
HOW CAN SOCIAL MEDIA BRING FRUITFUL RESULTS FOR BUSINESS? SOCIAL MEDIA MARKETING STRATEGY
Business owners and marketers are trying to bring their best output to the customers. They always aim at being at the top by satisfying all that a customer needs and wants. Their customers are their priority. Therefore, businesses use social media platforms to understand their customers in a better way. And in return social media provides them with more than their anticipation through which they can prepare the best social media marketing strategy.
You'll only get to know about the advantages of social media when you use it for marketing purposes. It benefits the business in several ways.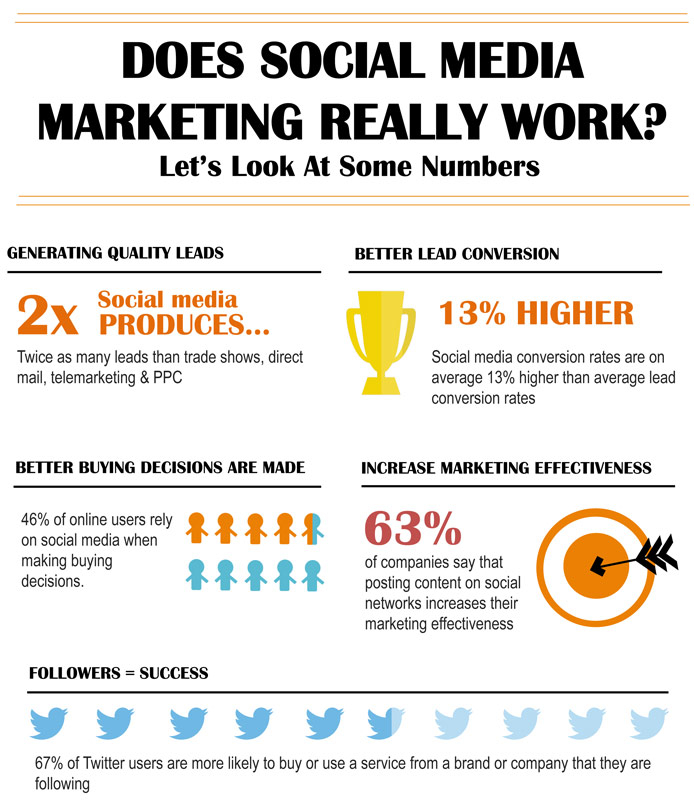 Brand Awareness
Building an image of the business in front of its customers becomes very important for all types of businesses, regardless of their production line or the area they deal with.
The features of social media help the business to create brand awareness.
Like customers have different relationships with them, similarly, employees also have different relationships with them. Here there are more chances of reaching.
Generate leads
All the features of social media that businesses use for marketing like sharing photos, videos, and paid social media advertising content not only help in growing the audience but also help in generating leads.
Lead generation builds credibility and trust in front of the customers.
It helps in driving traffic from high-quality prospects.
Measure marketing efforts
Marketing through this will help you to get a better picture of your marketing efforts. It'll provide you with all the information through which you can measure your marketing efforts.
Using this will help you to know how your invested money is used and you can shift funds into more profitable channels.
Generate unique content
Social media is all about marketing content. Beneath this virtual threshold lies a wealth of superlative social media marketing content, sprawling out in all directions like a complex maze. Each day, legions of marketers embark upon a journey to unearth the most innovative and distinctive content in existence.
From the colossal national conglomerates to the humblest of mom-and-pop establishments, the marketing landscape is teeming with a dizzying array of content that varies considerably, even within the same niche.
Brand authenticity
At the very core of this intricate ecosystem lies the elusive concept of brand authenticity, a trait that requires an unwavering commitment to crafting and disseminating genuine content that resonates with consumers on a profound level.
By adhering to this principle, businesses can engender an unshakeable sense of trust and credibility among their customers, who will be all too eager to sing their praises to others via the timeless medium of word-of-mouth.
Brand authenticity will help in building brand loyalty and a stronger connection between brands and customers. You must focus on the genuine needs of your customers.
To gain the best out of the best, you need brand authenticity.
Grow audience
There's always something behind choosing something as a medium. Similarly, there remains growth behind choosing Social media marketing.
More than half of the population chooses social media platforms for marketing before anything.
To grow the audience, you must have a good social media marketing strategy and implementing techniques.
Longer survival
Social media doesn't ignore the content if your content accurately meets its requirements.
For a longer survival, you need to stand out from the crowd. You must be attractive and creative enough while offering your customer whatever they want.
Social media ensures a longer survival period for business because statistics show that the growth of the platforms made it successfully stable.
Conclusion
Choosing Social Media Marketing for your business not only helps you in growth and survival but will also benefit you with accurately maintaining brand loyalty and trust among customers.
Brand reputation is important for businesses, similarly brand recognition is also important. If your brand is not recognizable then no customer will get to know about it. It's as important as maintaining and preparing a social media marketing strategy. And if you need help getting started, here at 12 channels, we specialize in helping businesses break down barriers and pursue high dreams!
Learn how to harness the power of social media with our experts. We'll give you a free consultation and help throughout your entire campaign at 12 channels! You have time to make a change, you just need the motivation. Contact us and get started today!