Introduction
The world is updating itself every second. Marketers use more SMM than giving weightage to traditional methods of marketing.
Platforms like Facebook, Twitter, Instagram, Pinterest, and YouTube are being recognized only because of marketing. These days, the market has built a strong relationship with social media.
Earlier, you were waiting for one day to read today's news or articles but today the one-day waiting period has been abolished. The world is getting updates first from social media than from news channels and newspapers.
Do you know what's trending?
I hope many friends of yours have asked this question. Have you ever wondered why they even ask this? It's just as simple as keeping yourself updated. Nowadays people are more fascinated to go with the new flow. So they always keep checking on the internet, what's going on and why it's going. Social media updates people about everything.
If only the marketing part is concerned, social media is the best possible medium to create an ecstatic number of opportunities.
Before entering into the world of social media marketing, let's get a few basic terms cleared.
In this article, you will get to know about the various terms which are related to a social media marketing or SMM glossary.
So without wasting much time, let's get started by knowing the terms related to social media marketing.
ADVERTISEMENT
What is an advertisement?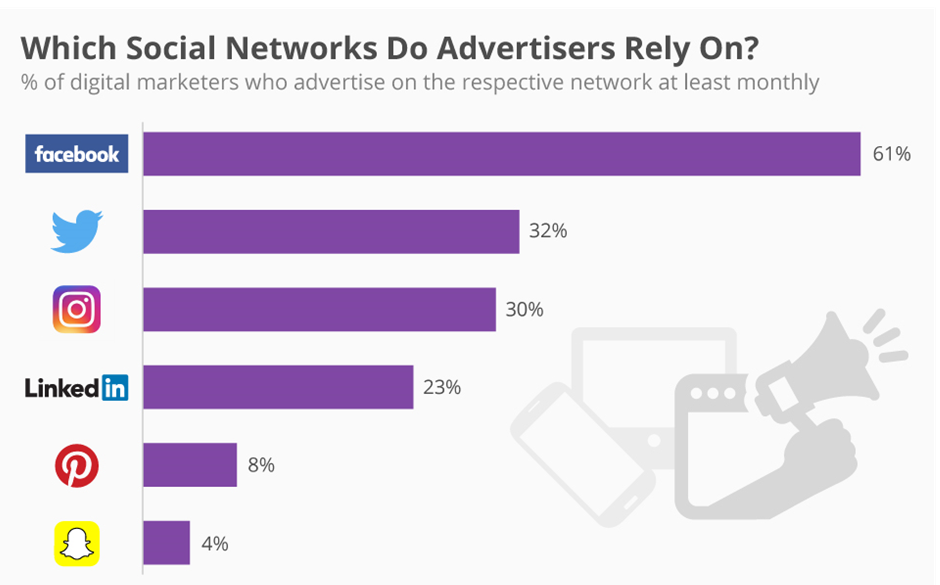 We all know that advertisement is something that promotes the product and services of a business in various means. Similarly, social media advertisement also refers to advertising products and services from companies on social media platforms.
The main objective of advertisement is to attract more customers and increase the number of sales. Indirectly, advertisements will reward your business in unexpected ways.
It'll help you to generate more leads, help in increasing the conversion rate, and build your brand reputation.
Promotion
It refers to the idea of creating awareness about the brands, products, and services among the customers.
Similarly, social media promotion refers to the promotional activities of brands, products, and services that are taking place on social media platforms.
Promotion can be done with the help of Influencers or other marketing agencies by forming a particular collaboration agreement. Promotion creates a brand picture and helps in building goodwill.
Website Traffic
Website traffic refers to the visits of web users to the website. In simple words, we can say that website traffic refers to the number of web users visiting the website of a business page.
It helps in measuring the effectiveness of the contents of the websites towards their customers for targeting their interests and choices.
Website traffic is highly essential to increase the rankings. Website traffic enables the business to get potential customers.
Brand collaboration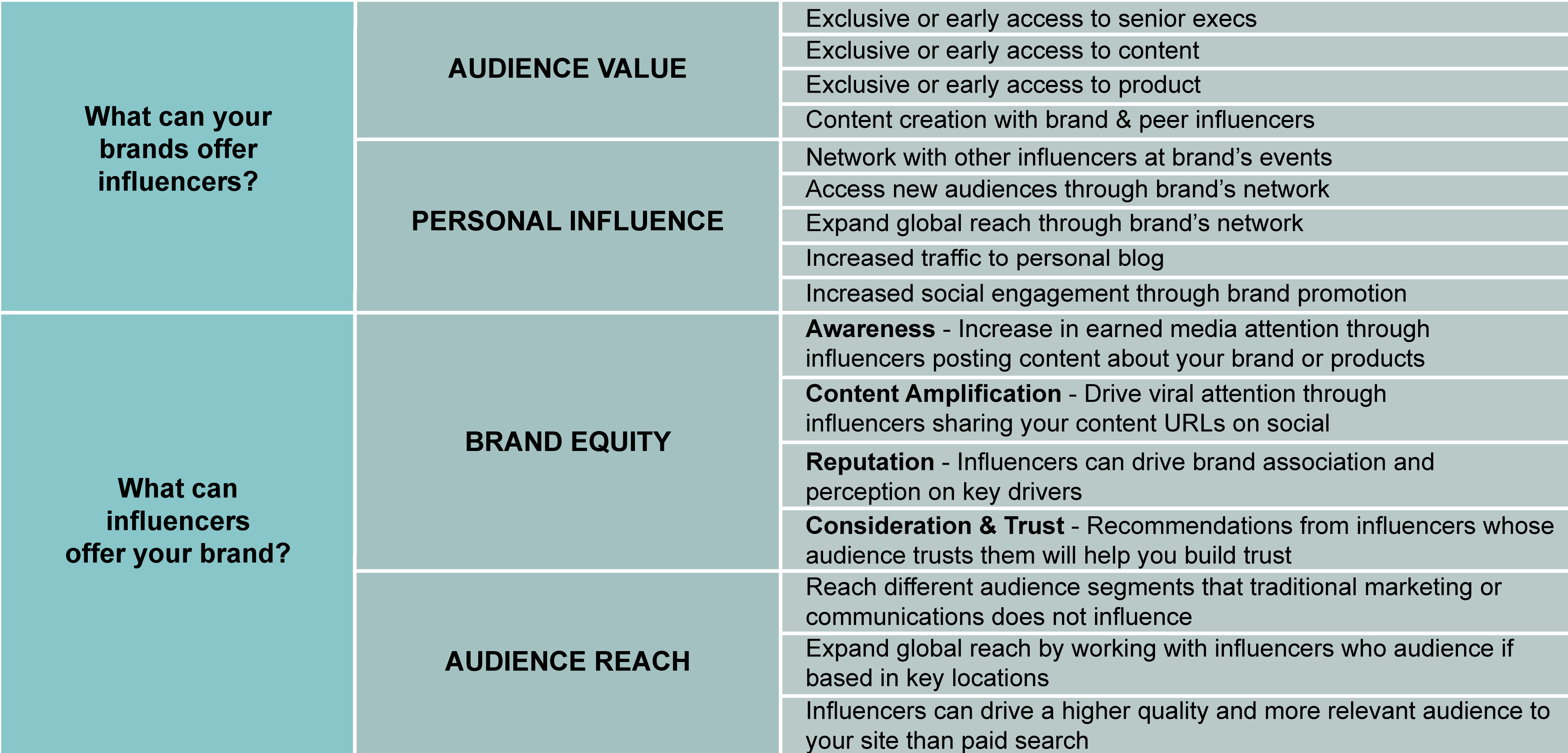 When a business or a brand collaborates with an Influencer or with another brand for satisfying mutual interests is known as brand collaboration. Mostly new businesses start brand collaboration to get overall growth and development in the business surrounding.
Brand collaboration can be done with a famous influencer or with a popular business.
Brand collaboration helps the business in getting higher reach and also guides in building the best profitable profile.
Engagement
It refers to the communication that takes place between the business and customers through different means. The different means include clicks, visits, likes, comments, and shares.
Customer engagement helps in meeting business-to-business expectations and also generates customer loyalty.
Engagement will help you in getting accurate information about your customers or clients. Customer engagement is the best option for improving your customer experience and the velocity of your sales funnel.
Hashtags
It refers to a type of metadata tag where the users can find their interests by using it while posting.
Using it helps the users to get their required web location or web page. Here they can find the content of the same topic.
The business profiles can create hashtags giving their name or something related to their content so that the audience can use that hashtag and reach the business profile without much difficulty.
By using relevant hashtags you can easily reach your audience as it is also used for advertising and promoting the content.
Earned Media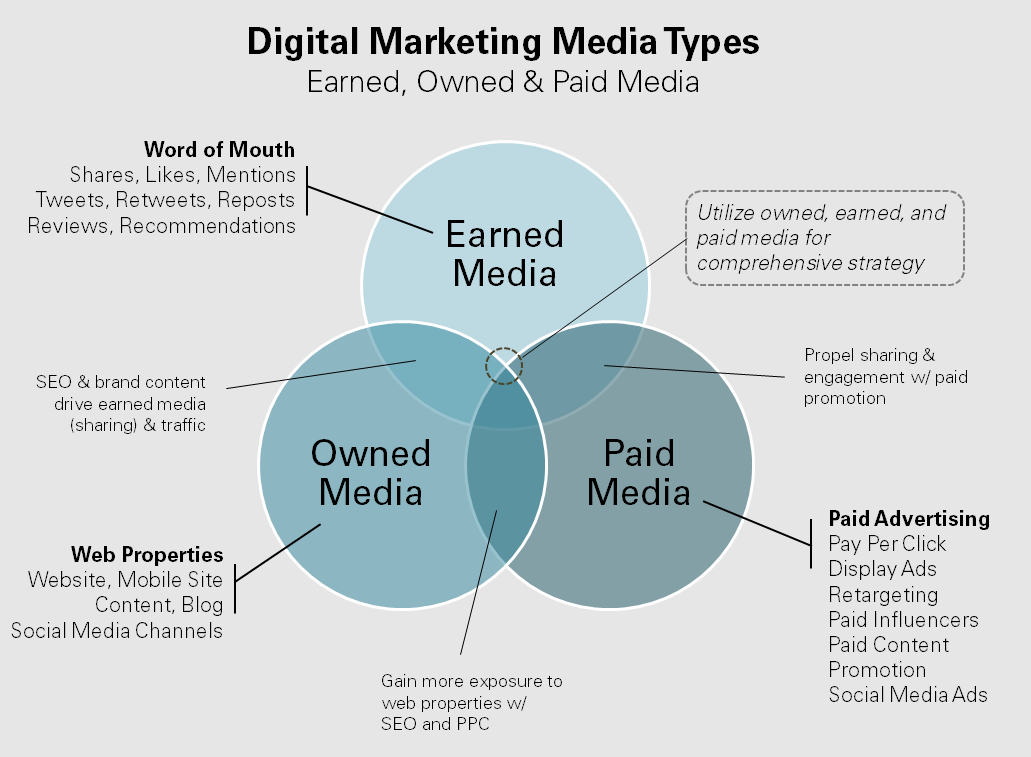 When the advertisement or promotion of a product takes place on social media platforms organically, then it's said to be earned media.
Advertising organically is a very effective form of content marketing. It's also a very tough task to make it work correctly and accurately.
When the brand pays nothing to the creator of the content that is called 'Organic'.
Influencers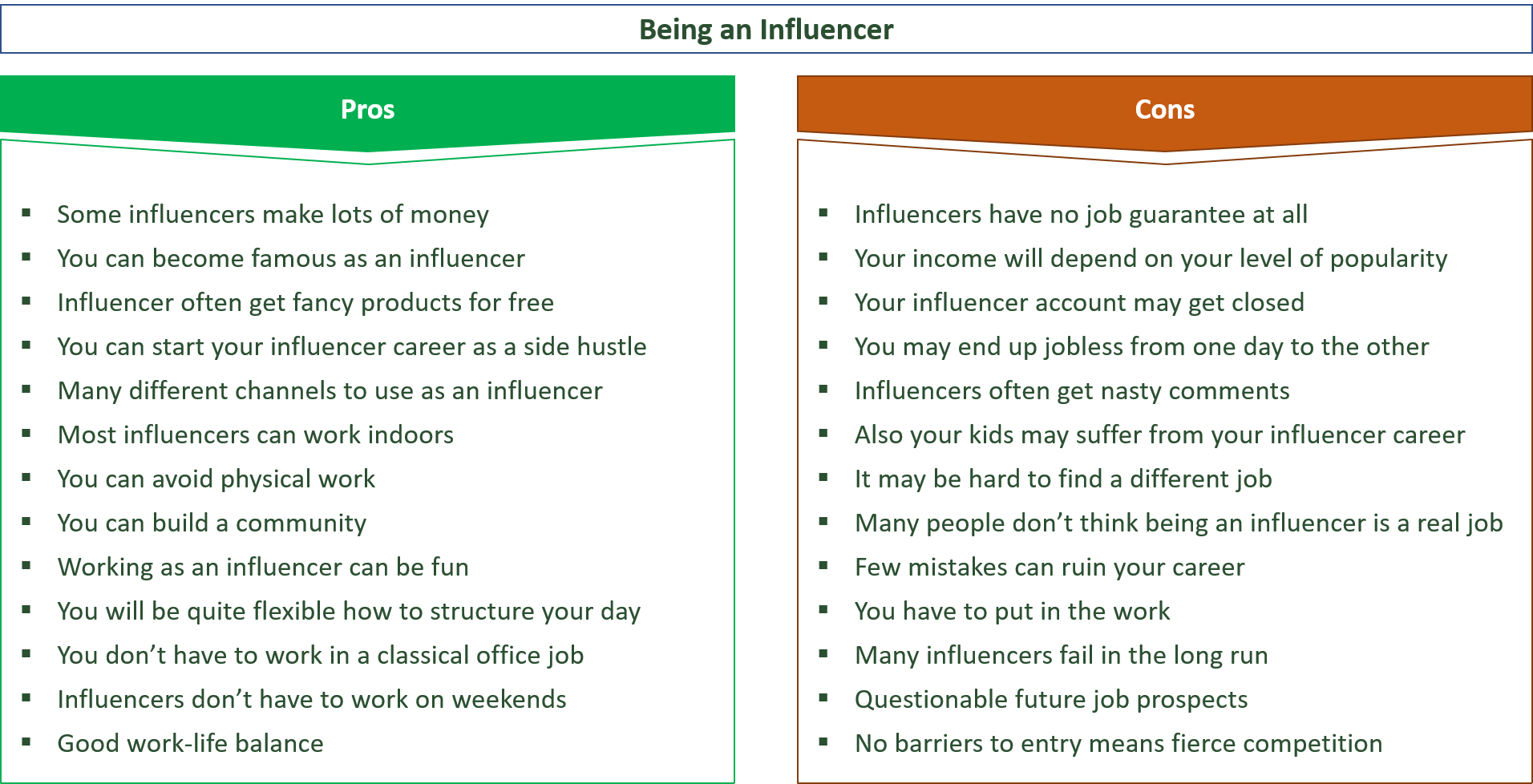 They refer to the individuals that are pro in influencing the audience towards a product, a service, or a brand through social media.
Most influencers have better coordination with their followers. Therefore many businesses and brands reach out to them to satisfy a few marketing objectives.
Influencers make their best out of the best content for brands by showcasing and promoting the products and services of a brand on social media platforms.
Conclusion
Terms related to social media marketing like hashtags, engagements, and collaboration are immensely important for all types of business.
If you are pursuing a motto to spread your business on any social media platform or social media website through SMM, it becomes mandatory for you to focus and give extra attention to the SMM glossary. And if you need help getting started, here at 12 channels, we specialize in helping businesses break down barriers and pursue high dreams!
Learn how to harness the power of social media with our experts. We'll give you a free consultation and help throughout your entire campaign at 12 channels! You have time to make a change, you just need the motivation. Contact us and get started today!