Introduction
From the very beginning, we'd like to highlight something.
"Social media creates communities, not markets." — Don Schultz
"Social media has changed marketing. Now it's not just about what you say. It's also what your customers are saying to everyone else." — George Farris
Nowadays, social media platforms are not just a platform to search for something. It has become either someone's priority or someone's secondary. But social media marketing has impacted the entire globe. 
Social media marketing has paved several doors to create fine opportunities and use them to generate human needs. If the digital marketing part is only considered, the entire world of marketing has been transformed from near to nothing too far away from everything.
Why Do Businesses Fail In Social Media Marketing?
Even after having so much to get exposure, many businesses received nothing from being in this particular field.
So to make your business capable enough to hold all types of marketing hurdles and loopholes, we've presented you with this article. This article will answer about the increasing website traffic on social media, increase sales through social media marketing, and most importantly the most effective way to know customers' (target audience on social networks) choices and preferences.
How To Market And Increase Website Traffic Social Media Marketing?
Why is increasing website traffic on Social Media an important factor?
Ever listened to anyone, why are customers important for businesses?
Maybe the question can appear differently but the answer remains the same for both. Website traffic is as important as having a good customer base.
Driving traffic is the most important thing for every online business. Without the website traffic, it is near to worthless to have an online business website.
As we all know that social media marketing platforms are a base for sharing wonderful and inspiring content and a primary source of generating online traffic. Since our main motto is to increase sales through social media, you need to drive traffic toward your business website. So increasing website traffic on social media is undoubtedly highly essential. There are a few things you need to know to generate website traffic through social media marketing. It includes:
Optimize Your Social Media Profile
Building a good social media marketing profile is important, similarly, optimization of the business profile is also as essential as building it. 
Make sure you fill in all the necessary points while filling in your business and business posts.
Ensure your social media marketing content is filled, keeping in mind all the demographics of social media and inserting the best keywords in each post.
#1 Engage with the target audience
One cannot get someone's attention without consulting.
Since social media marketing platforms allow you to freely communicate with your audiences, you must interact with your audience, get feedback and suggestions, and solve questions and queries in real time. 
Interactions only help in building good communication and good communication will only strengthen your business position.
#2 Post consistently
Consistency is the key to success.
Be a consistent marketer, and post the contents at regular intervals.
It doesn't mean frequently posting the content, without knowing the audience's demographics.
If your post decreases then there's a chance of losing a loyal customer base. Engaging with existing and new customers will help you to boost your website visits.
#3 Understand the market scenario
Having the entire information about the market is equally important to have a good and reputed business organization.
Understanding the insights and numerical reports of social media marketing platforms are very important when creating content.
The content which is being prepared, considering the present market scenario will only give attention to audiences so that they can easily visit your website.
#4 Schedule everything
It has been said that planning is the key to getting things done easily.
Before rushing toward building an empire of content, make sure to have a content calendar and post at the required time. So that you can target your audiences at the right time in the right way.
Having the right time to post, targeting the right type of audience, and creating the right deadline for each plan is very important.
So that you can target your audience and can drive traffic to your website.
#5 Attach links
Adding your website link to your profile's face page will help your audience to get through your website.
Attach your website links in your post and while creating the business profile. The social media marketing platform will directly take the audience towards your business site if they click on any of the given options in the post.
#6 Recommend visiting
Make sure to recommend your customers to visit your website by providing website links.
Through recommendations, you are indirectly promoting your website address. This is a genuine process and this will not create any mess while communicating.
Do not provide all the information while communicating.
How To Increase Sales Through Social Media Marketing?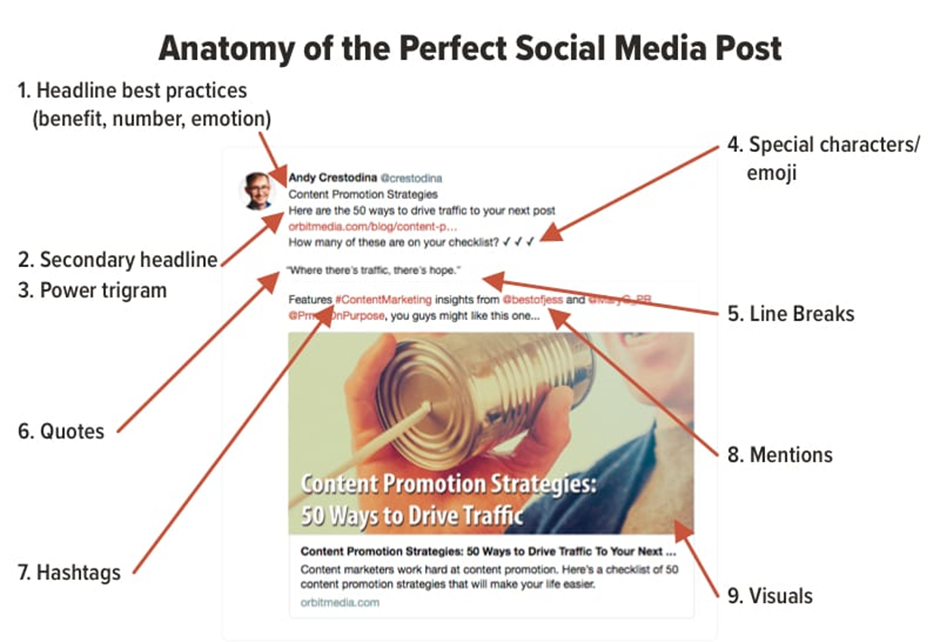 It's the primary objective of every business to increase the number of sales, doesn't matter whether it's featuring offline business or online business.
Marketing researchers and observers have made it clear that around 66% of the total social media marketers had spent around 6 hours per week and have achieved more leads as compared to other marketers.
The above statement has made it clear that an amazing 70% of B2C marketers have found the best targeting audience base on Facebook in the year 2022.
Have you ever thought of stealing the marketing strategy of those marketers? If we are not wrong, it happens with every marketer. 9 out of 10 marketers primarily aim at increasing the sales as much as possible.
So to work the above thoughts into actions, you need to have a little knowledge of what is necessary to increase sales through social media marketing.
#1 Priority to audience
Since the market is all about audiences' choices and tastes, it becomes mandatory for the marketers to give utmost priority to the audience.
The audience's interests are directly related to your sales.
The more you focus on building your content and giving priority to the audience, the more you have the chance to spread your content worldwide and increase sales.
#2 Collaboration
When you collaborate with any brand or with any influencer, your audience is not only going to see through your perspective but also from the eye of Influencers and collaborating brands.
The collaboration will increase the demand for your products because of the Influencers, who add more stars to your products while creating content.
As influencers give direct information about your business, there's a chance of having a diversion from the audience towards your business.
#3 Nurture the customers
Influencers work for a particular period. So influencers cannot advertise or promote your product for a long period.
So considering this fact, you must focus on your customers to nurture them into unpaid influencers.
By having good engagement with them and communicating with them at regular intervals, you can build a line of promotions without paying money. But to keep them motivated, we suggest you give your customers discounts, offer cards and rewards. This will also help you to get brand recognition.
#4 Relevant and value-added content
Who else will share the content if he/she doesn't see it to be a good and shareable one?
We often share content that appears relevant and adds value to our eyes. Similarly, our marketing audience will also share only those contents which are iconic, informative, relevant, and value-adding.
So to prepare value-adding and relevant content, you must understand what the customers want from you. If you succeed to know about your customers, you can easily assume great performance in sales.
#5 Social media investment
Investment in social media ads will benefit you the most.
Investing in social media marketing platforms for the advertising and promotion of your business ads will help you in increasing your reach and more audience will get to know about your business.
Investing in social media is all about expecting sales in return.
If your business will reach new heights through social media marketing then the sales of your business will automatically increase.
How To Know Your Customer Choices On Social Media?
Customers are next to God for every business.
It isn't a myth but a mantra of business to get success.
What should be our production? Have you ever thought about why a business unit starts? Have you ever thought about why people do business?
"Generating an income source", put this aside. But the main agenda of every business is to fulfill the needs, wants, and desires of the people.
According to professional marketers, the market is all about bringing the utmost satisfaction to the customers by fulfilling their demands and wishes. From an early age, business is all about changing the marketing scenario. Every business aims at something targets something and achieves something. Business is all about this.
Yet the most crucial key of every business is to get the highest level of satisfaction from the customers, this is what a business's race is all about. Every business runs intending to overcome another business while approaching customers.
It becomes very important to understand your customer's choices, tastes, interests, and preferences. So that you can aim in building content related to your customers.
We've presented a few points through which you can easily track what your customer's needs, demands, and choices are.
Research
Researching remains the main part while finding the customers on social media.
You cannot expect growth only from your existing customers. You must create a base for new customers as well.
Research about the audiences from all the social media marketing platforms. You can easily find your audience based on the niche you follow.
Identify
Don't go blindly while searching for the audience. You'll only get to know your target audience on social networks when you start searching them through your niche.
Millions of users use social media marketing to reach to their audiences. But all the audiences cannot become your customers, so to find your customers you must identify them and categorize them separately.
Categorize and give primary attention to those audience groups whom you can turn into potential customers.
Survey
Survey for getting the right type of customer.
Since you alone cannot manage everything, it'd be far better if you employ personnel for this task.
Try surveying direct messaging them personally, messaging them from social sites, or sending emails.
Understand online behavior
Customer behavior is unstable and unpredictable. You cannot anticipate the next step of your customer.
To divert them towards your business, you must understand their past and present. Understanding their interests, choices, and preferences will give you a better understanding of creating user-generated content.
Communicate
Communication will only help in building relationships.
To make a healthy relationship with your customers, you must communicate with your existing as well as new audiences.
Since beginners cannot properly get diverted towards your business but to make them into potential customers you must communicate with your new audience.
Feedback and suggestion
This is very important for all businesses.
It becomes very important to get feedback and suggestions from the customers because it'll create an image in front of the customers that they are also a part of the business.
Making the audience feel like they are also a part of the business will excellently help you.
Conclusion
Without knowing a language, we cannot read a book. Similarly, without knowing about the world of social media marketing we cannot build an empire in it.
It becomes very important for the business owners, business analysts as well as social media marketers to have immense knowledge of website traffic, increase sales through social media marketing, target audience on social networks, and customers' choice.
Since the market never pushes anyone unless or until you have good knowledge about the marketing aspects. Knowing about these three important topics will help you in every part of the business. And if you need help getting started, here at 12 channels, we specialize in helping businesses break down barriers and pursue high dreams!
Learn how to harness the power of social media marketing with our experts. We'll give you a free consultation and help throughout your entire campaign at 12 channels! You have time to make a change, you just need the motivation. Contact us and get started today!