49% faster growth in revenue is claimed by the marketers who used video strategies to grow their business – High conversion and sales
80% hike in conversion rates are claimed by the marketers who included a video on their landing page –  High performance and growth in traffic
Video marketers claimed 66% more qualified leads per year – Lead generation 
90% completion rate has been observed in the interactive videos – Low bounce rate and higher conversions
Video marketing is used as a marketing tool by 85% of businesses – Low investment and High ROI
78% of businesses claimed to get traffic through video marketing strategies – High traffic = Potentially high conversion
View rates as high as 50% have been noticed in video campaigns – High open rates = Better customer engagement
Videos under 2 minutes are known to generate the most engagement – High UX = Less development cost and higher revenue.
54% of email subscribers claimed to prefer email with videos – High engagement = Increase in loyal customers
Videos are known to improve brand recognition and awareness by 54% on average – High recognition = Building equity and a loyal customer base.
Introduction To Video Marketing
Nowadays, to sell a product or to render a service, it is not mandatory for the presence of both parties. One can easily provide goods or services with the help of the internet. As technology has turned Marketing digital and is primarily known as Digital Marketing. This platform helps in building a business on the internet and can provide all the resources to customers throughout the world. This is also helpful for the customers to satisfy their needs and wants from every corner of the globe.
In simple words, Video Marketing refers to the process of marketing of products and services in the form of a short video with the help of social media. Advertisement and promotion of a product plays a very crucial role in order to grow and to achieve the overall objectives of a company. Since marketing of products is also a part of the advertisement, video marketing helps in the promotion of a product and offerings in an effective and easy way. 
When a company uses short and informative videos, covering all the necessary information of products and services and promotes it on various social media platforms with an aim to achieve the marketing goals, it is simply known as Video Marketing. 
How To Plan Video Marketing?
Shorts: The audience in social media spends very less time watching any advertisement. So to catch the attention on time, the time duration must be very short.
Creative: Most companies fail in advertising their products because of a lack of creativity. The audience only looks for creative things. Advertisements should be creative enough to grab attention.
Informative: A video must be short and highly informative, only with the information that is required to snatch the eyes of viewers.
Easy To Make: There are many applications on the internet that are used by companies to make advertisement videos of their articles. Applications provide enough pamphlets to create good videos.
Authentic Reports: As Video marketing provides accurate and authentic financial reports of the business, it's easy to present. Authentic reports are very essential for the decision-making process.
Ample Opportunities: There are a lot of social media platforms on the internet to post advertising videos of products and services.
Importance Of Video Marketing
Increase in revenue: Since social media platforms are very popular, it is helpful for the promotion and marketing of products and services. This can increase the revenue and sales of a company.
Influences audience: As videos are considered to be more informative than photos, videos can influence the audience faster as compared to other advertising methods.
High engagement: Videos tend to attract an audience faster than any other social media post. This helps in increasing the engagement of the audience.
Increase traffic: According to research, users of various social media platforms enjoy video content more. Statistics tell us that users enjoy 41% more web traffic than other social media platforms.
Good results: Video marketing can be considered the best key to the advertisement. As it presents authentic financial reports, the controlling process of management can be carried out successfully and this helps in the growth and development of the business.
Recorded Statistics - Video Marketing
As per research, it is confirmed that 78% of the total internet users watch online videos every week and 55% view online videos every day. Of the total video viewers, 54% confirmed watching brand and advertising videos. Around 94% of video marketers have agreed that they have got a huge number of returns and potential clients with the help of videos of brands and products. 7 out of 10 customers affirmed that they would rather view the video of any product or service rather than read about it.
Video Marketing - For Whom?
individuals: Individuals can create various types of video content and can upload it to any video-uploading platform. Frequent research and understanding of the customer's strategy will help the video-makers to plan a better and more effective video.
Affiliates: Many affiliates use video marketing as a tool to promote their products, services, or brands. Through creating videos, affiliates can easily display their entire information within a short video and this will help their clients to identify the brand easily.
Startups: Video marketing can be highly beneficial for startups. As the reach of video marketing is very good, in terms of numbers. Videos can influence audiences faster than any other tool. To create a good first impression, it'll be the best and most effective tool for startups.
Small-scale businesses: Small-scale businesses can also use video marketing as a way of promoting o their published products or the services they're rendering.  
MNCs: Most multinational companies use video marketing as their major influencing tool because users mostly view video content about products or brands rather than reading about them for a long time. MNCs update all of their inside and outside news with the help of videos only.
Different Platforms For Video Marketing
YouTube (2.74billion monthly active users) is considered to be the most popular application worldwide. This can be the best source for advertising of business products. 
Facebook (1.9 billion active users) is a socially popular media sharing site where a business can easily build a profile and post the contents.
Instagram (2 billion active users) is the most popular social media platform which can be used as the best tool for video marketing but creating short and informative videos. 
Pinterest (450million active users) is another most popular application where a business unit can easily build an account and can share the information.
Video Marketing & Other Channels
Video and Influencer Marketing: By clubbing these two channels, videos of brands or products can be promoted with the help of influencers on social media platforms. As influencers have a high audience reach and millions of followers, it'll be an advantage for video marketers to spread the content in a large group.
Video and Social Media Marketing: By clubbing these two channels, you can easily advertise or promote your brand on social media platforms. As social media marketing creates unique brand recognition and is also a cost-effective marketing tool, you can easily upload your videos on social media platforms.
Video and Email Marketing: When video marketing and email marketing get combined, you can easily promote your business by sending emails to your audiences. This will be a boon for your business if you reach them at regular intervals.
Video and Affiliate Marketing: By clubbing these two channels, you can easily find affiliates who can take half of your promotional and sales tasks, and will work for you to spread your content through different modes of marketing
Video Marketing - Success Story
Byjus is an online learning platform that enables its users to watch video lectures, and test papers and prepare for school-level examinations. Byjus uses various platforms of video marketing to promote and advertise the services it provides in the form of advertisements. 
Byjus use video marketing strategies to create unique and inspiring contents to attract two sets of audiences, children as well as their parents towards the benefits of Byjus. Through video marketing, Byjus is currently having the best and most professional teachers from every corner and over 50 million students are using the opportunity to learn and grow.
12 Channels & Video Marketing
12 Channels is an association of subject experts and marketing analysts. The main motto of our channel is to offer what is better and how something difficult can be tackled easily. Our subject experts and marketing professionals club video marketing with different marketing channels to meet your objective, sales, consideration, conversion, and customer retention. Our marketing professionals mainly focus on maintaining a healthy relationship between business-to-business and business customers. We make the most effective and efficient strategies which will help you to increase your views and shares.
To know us better, sit with us on a ride with our subject experts through the process we follow the best – 
At 12 channels, every channel has a qualified subject expert team working together to reach out to you on –
Probing your needs and requirements better.
Strategizing and curating alternatives to serve the best.
Building tailor-made solutions with one or more channels are necessary.
Promoting relevant crowds & generating relevant traffic for higher conversions.
Analyzing the performance using key metrics.
Tracking & optimizing your business to reinforce your brand.
Our subject experts will study different platforms, analyze the market, and will prepare the most suitable strategy for your business. Our strategies can help you to retain and decrease the overall customer acquisition cost which will improve your growth and can increase your revenue. 
We're A Digital Marketing Agency 12 Channels Deep!
12channels is a digital marketing agency with a focus on people, creativity, and growth. Together we can help you strategize, develop and launch your next campaign. We focus on using a combination of sales funnels to capture the clients and educate them to become loyal customers and market without any cost. With 12 Channels video marketing strategy you can easily achieve your organizational and overall objectives. Join us now!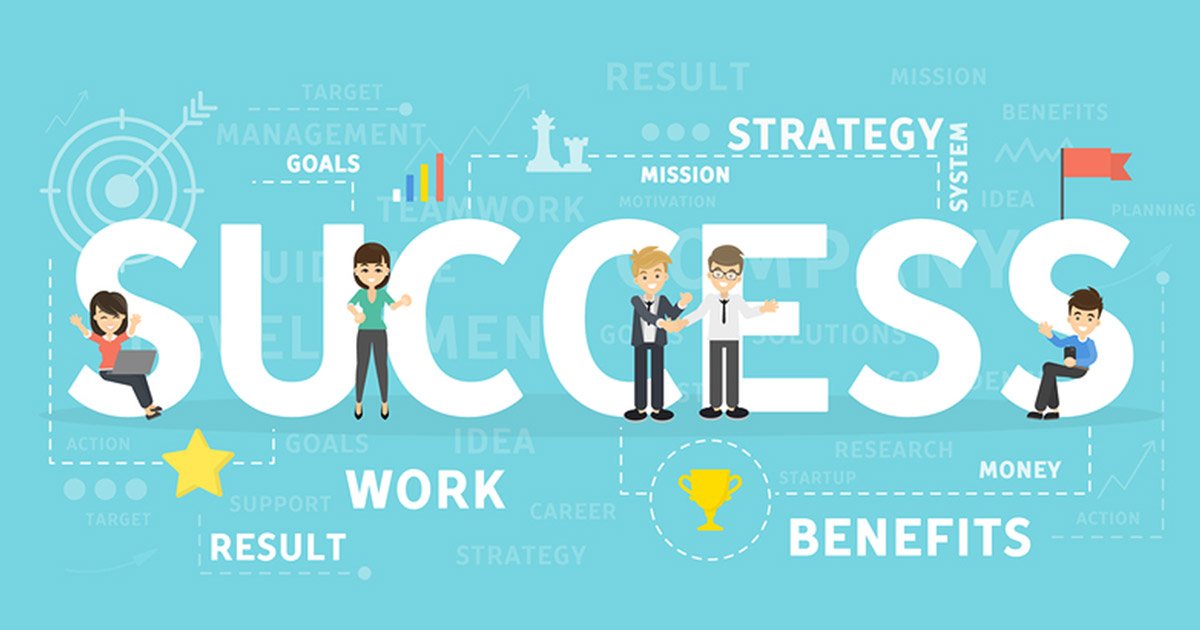 Introduction Inspiration is something that all marketers need at some point or another. Successful marketing campaign examples set a bench mark in the marketing industry...